California's tech industry continues to grow, attracting foreign workers, recent college grads, and professionals around the country. When scrolling through tech job postings, you may commonly read candidate descriptions that specify a preference for "recent college graduates" or "new graduates." While the requests may seem to benignly target entry level employees, the ads may deter older job applicants and could be considered an act of age discrimination in violation of federal labor laws. According to a Fortune magazine report, the absence of older workers in tech industry jobs may have more to do with advertising than it does with ability.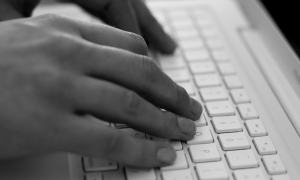 Silicon Valley is a leading employer of tech industry employees and to most, it is no surprise that it is dominated by young workers. While many young graduates may be more qualified for these positions, tech companies have also been accused of illegally discriminating against older applicants. Our Orange County age discrimination attorneys are dedicated to protecting the rights of workers throughout California. We are abreast of legal developments in discrimination and are committed to raising awareness to stop workplace inequality.
Tech companies are known to post jobs exclusively for "recent college graduates" drawing from a large pool of candidates who are in their early twenties. Companies such as Apple, Facebook, Yahoo, and Dropbox have all listed job openings for candidates who have recently graduated. The companies even go so far as to list which graduating classes will qualify. Representatives from the Equal Employment Opportunity Commission are now saying that these job notices could be flouting federal employment laws and deterring older applicants from applying.
Under federal law, any policy that has a disparate impact on older workers (40 and up) could be considered illegal. Even if a job posting doesn't mention age, it can use more subtle language ("recent graduates" or "new graduates") to signal and target a specific age group. Effectively, the postings not only attract candidates from one age bracket, but they also discourage older employees from pursuing the job opportunity. Ultimately, this results in a disproportionate number of young applicants being hired compared to the older applicant pool.
There are a number of reasons why tech industry employers may prefer younger employees. In addition to the common stereotype that younger workers are "smarter," "more prepared," or up on new technologies, the reality is that their youth is also more affordable and potentially better business opportunity for employers. Younger workers usually demand lower pay and benefits. They are also less likely to be tied down by other obligations, including families or aging parents. This frees employees to work longer hours. When looking at the facts, younger employees offer a monetary benefit to tech industry companies.
Facebook, as well as other tech industry companies have been facing an increasing number of lawsuits and investigations involving age discrimination. State and federal laws protect employees and applicants against age discrimination. If you believe you have suffered age discrimination in the tech industry through adverse employment action, including failure to hire, it is important to consult with an experienced and trusted employment attorney.
Employment lawsuits can be filed with assistance from the Nassiri Law Group, practicing in Los Angeles, Riverside, and Orange County. Call 949.375.4734.
More Blog Entries:
California Employment Law: New new Donor Protection Act, December 7, 2013 Orange County Employment Lawyer Blog
California's Top Employment Law Mistakes, Oct. 26, 2013, Orange County Employment Lawyer Blog