The U.S. Court of Appeals for the Ninth Circuit reversed a lower court ruling in Judd v. Weinstein, reinstating actress Ashley Judd's California sexual harassment lawsuit against one-time Hollywood power player, producer Harvey Weinstein.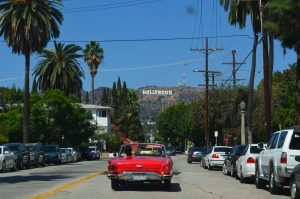 As our Los Angeles sexual harassment lawyers can explain, the complaint stems from a sexual harassment claim under California Civil Code section 51.9. This allows for claims of sexual harassment that occurs between people who have a business, service or professional relationship wherein the defendant holds himself/herself out to be able to help the plaintiff establish a business, service or professional relationship with defendant or third party. These can include doctors, lawyers, estate trustees, landlords, teachers, elected officials, lobbyists, directors/producers or any substantially similar relationship. In order to prevail in such a claim, plaintiff needs to show defendant made sexual advances, solicitations, requests, demands (or engaged in conduct of a sexual nature or hostile based on gender) and the plaintiff has or will suffer some economic loss as a result of that conduct.
Judd's case appears to fit the bill, but a lower court had dismissed it, siding with Weinstein's arguments, which were that the traditional power balance might be flipped in some scenarios and that there was not a professional relationship at the time of the alleged harassment. The question of whether the relationship between the two parties was an employment relationship outside the purview of that statute is a question for the trier of fact (the jury). The case was remanded for further consideration.