The pandemic had sweeping effects on California workers and the economy at large. Some companies saw increases in demand, but for many workers, the impacts were both adverse – and lasting. According to the new study released by the AARP, older women saw some of the worst effects, and they don't appear to be subsiding. Fair employment advocates say age discrimination and sex discrimination play no little part in the phenomenon. Workers who believe they have been discriminated against on the basis of their age or gender should reach out to a long-time, trusted Los Angeles employment law firm.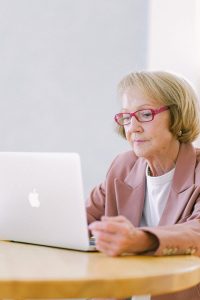 Some of the primary takeaways from the AARP study,
About 40 percent of mid-career and older women workers experienced at least one job interruption during the pandemic.
Of those who are still unemployed, roughly 70 percent have been out-of-work for six months or more.
Among those who are still employed, most remain concerned about their financial future and potential unemployment.
More than 25 percent report their financial situations have worsened over the course of the pandemic.
One common thread for all employed women was the implication of caregiving. It was reported that 1 in 3 took care of a child or grandchild home during the pandemic for remote schooling. For many, that meant they could only work certain shifts or hours or reduced hours. Nearly half of employed women at some point during the pandemic were caring for either a child, grandchild, or adult family member or friend.
Then factor in that age discrimination in hiring has long been a stubborn problem in America's workplaces for years. Older and mid-career women are often the most significantly impacted. The AARP's survey of nearly 34,000 women workers found that almost a third who were job hunting believed age discrimination had been a hurdle in their efforts to secure a new position. Continue Reading ›