Both California and federal laws protect employees and prospective employees from discrimination on the basis of disability or perceived disability. This was at issue recently in a case before the U.S. Court of Appeals for the Third Circuit, where a prospective police officer's job offer was rescinded after a mental fitness test in which he revealed his diagnosis of ADHD.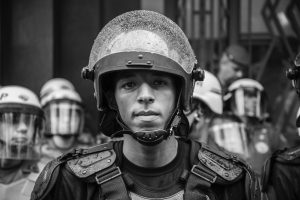 As the court noted in its precedential decision in Gibbs v. City of Pittsburg, government agencies have the right to ensure their police officers are mentally fit. However, they are not allowed to use psychological testing as a cover for disability discrimination.
Our Los Angeles disability discrimination lawyers can explain that California has some of the best employment law protections for workers with disabilities, actual or perceived. Employers are required to evaluate job applicants regardless of their actual or perceived disabilities. They can require medical or psychological exams – but only if they routinely apply them for all prospective hires.
Police departments do routinely test officer candidates for both physical and mental fitness. The Bureau of Justice Statistics estimates that between 72 percent and 98 percent of police agencies require psychological evaluations of police officer candidates, and many states have statutory and regulatory requirements for psychological testing of public safety job applicants. But it's imperative that they follow the letter of the law when doing so. Continue Reading ›