California has always had one of the most robust system of protections for employee rights in the country. However, two recent state appellate court rulings may not bode well for punitive damages in future cases.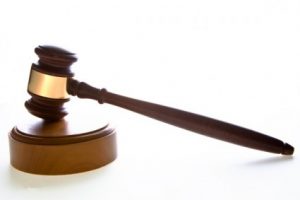 As our Los Angeles employment lawyers can explain, there are two types of damages in civil cases like these: Compensatory and punitive.
Compensatory damages are those that compensate a plaintiff for losses. They fall into two basic categories: Economic (medical bills, lost wages, loss of earning potential, loss of benefits, retirement, etc.) and non-economic (pain and suffering, etc.). Punitive damages, on the other hand, punish the defendant for wrongful conduct and hopefully discourage others from engaging in the same kind of behavior in the future.
In general, punitive damages tend to be much higher than compensatory damages, so the two recent rulings are concerning.
Tilkey v. Allstate Insurance Co.
One of those recent cases was Tilkey v. Allstate Insurance Co., Wherein the California Appellate Court, Fourth District, Division One tossed a $15 million punitive damage award.
In that case, an insurance salesman with a 30-year employment history was arrested on several charges following a domestic dispute with his then-girlfriend. He later pleaded guilty to disorderly conduct. His employer terminated him based on these charges, and further filed a report with the Financial Industry Regulatory Authority indicated he had behaved threateningly to another person.
The employee sued for wrongful termination and defamation, arguing his former employer essentially was requiring him to defame himself to future employers, who would inquire as to the cause of his departure from the company after a required review of the FIRA report. He'd never threatened anyone, he asserted, and thus he never should have been fired in the first place.
The case went to trial, and he won $2.6 million in compensatory damages and $15 million in punitive damages. On appeal, the punitive damage award was reversed. The appellate court panel ruled 6-1 that while punitive damages were allowable in the case, to award $15 million was excessive, given the level of egregiousness of his former employer's actions.
Colucci v. T-Mobile USA
The very next week after that ruling, the same appellate court reversed another punitive damage award in the disability discrimination case of Colucci v. T-Mobile USA.
According to court records, plaintiff worked at the telecommunications company for seven years as a store manager, supervising nearly a dozen employees, hiring and training, conducting inventories and completing other sales-related tasks. He'd always gotten positive annual reviews.
A new district manager was hired, overseeing plaintiff and 100 other workers. The manager was planning a reorganization and planned to transfer plaintiff to a mall kiosk location that lacked a manager. Plaintiff suffered from an anxiety disorder that prevented him from performing his job in a crowded location. Plaintiff informed the district manager of this and requested an accommodation. The supervisor was reportedly skeptical of the diagnosis (calling it, "the most ridiculous thing I've ever heard"), but referred the matter to human resources. Plaintiff supplied HR with a medical diagnosis and a physician letter confirming his limitations. HR advised plaintiff should not be transferred to the mall location.
Months later, plaintiff learned co-workers were spreading defamatory rumors about him. He asked the district manager to investigate. The manager agreed, but failed to follow up and told plaintiff he needed to stop complaining and that he'd been, "nothing but problems." The district manager heard from one of plaintiff's subordinates that he had been disciplined by plaintiff for work performance issues and sought a transfer.
The subordinate further told the district manager plaintiff had used company resources to conduct outside business. The manager and a loss prevention associate sought to interview plaintiff, but he was having a medical issue and asked to leave. The manager allowed him leave (plaintiff later required surgery for his medical issue) but then claimed plaintiff knowingly refused an interview about it and spoke with HR about a termination.
While plaintiff was on medical leave, despite submitting a formal request for absence, he received a letter of his termination.
Plaintiff filed a complaint for retaliation and disability discrimination.
He won on the retaliation claim and was awarded $1.2 million in compensatory damages and $4 million in punitive damages.
On appeal, the court affirmed the compensatory damages, but reduced the punitive damage award to 1.5 times the amount awarded for compensatory damages, citing the "low level of reprehensibility."
Los Angeles Employment Lawyers: Juries Still Employee-Friendly
Although these reduction in awards in these cases is troubling, the good news is our Los Angeles employment lawyers know California juries still tend to be employee-friendly.
The other silver lining as that while more than half of all states impose punitive damage caps in employment litigation, California has no maximum. Many businesses taken to court on claims like wrongful termination, retaliation and disability discrimination don't want to take the chance of uncertainty when it comes to substantial punitive damages, especially if the employee has a relatively strong case.
It's important to point out that despite industry lobbyists who assert these damage awards crush companies, somehow, the vast majority of companies ordered to pay punitive damages continue to thrive in spite of the lack of damage caps.
U.S. Supreme Court precedent, which California largely follows, holds that punitive damages shouldn't be substantially higher than compensatory damages, except in rare cases of seriously egregious conduct.
Contact the employment attorneys at Nassiri Law Group, practicing in Orange County, Riverside and Los Angeles. Call 949-375-4734.
Additional Resources:
California Employees Face Skeptical Courts on Punitive Damages, May 8, 2020, By Maeve Allsup, BloombergLaw.com