California wage theft victims – thousands of them, collectively owed millions of dollars in unpaid wages – might never be compensated for their losses, as worker advocates allege the state watchdog agency responsible for investigating routinely fails to effectuate timely resolutions.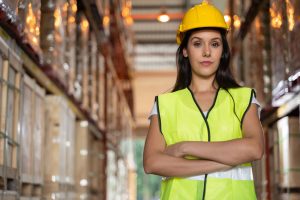 The California Labor Commission is charged with enforcing state labor laws – including those that protect workers against wage theft. The company pursues claims against companies alleged to have systematically sidestepped state labor laws, as revealed in extensive payroll record audits, employee interviews and reviews. Of course, employers can appeal those citations, and many do. That prompts a scheduled hearing by the state's Labor Commissioner's Office. The problem is that those hearings can take years to get on the schedule. Meanwhile, workers – many of whom are employed in low-wage industries – are delayed their rightful restitution. The pandemic didn't do anyone any favors, serving only to further exacerbate the delays and backlogged cases.
As our Riverside wage theft attorneys can explain, the longer these cases drag on, the less chance there is that workers will actually receive what is owed to them. For workers who live paycheck-to-paycheck, that's a significant burden.
Some of the examples cited in a recent investigation of the state agency include:
A 47-year-old single mother working as a cashier and prep cook at a fast food franchise in San Francisco was shorted on her paychecks for three years. Now, she's owed nearly $40,000 – money that might have saved her from losing her apartment when the pandemic hit. Relief didn't come in time. They lost their home, went into debt, and have had to rely on food banks. She's also been unable to collect unemployment. Meanwhile, her former employer has been found liable for failing to pay hundreds of minimum wage employees more than $2 million for overtime, minimum wage, meal and rest breaks. None of the employees has collected any money yet, despite being found liable, because the state Labor Commissioner's Office has yet to schedule a hearing for the appeal. Unless that happens soon, the only way the case will be resolved is if the employer chooses to settle.
The Cheesecake Factory Restaurants Inc. and contractors in Orange and San Diego Counties were issued a $4.5 million fine for wage theft of nearly 560 janitors. More than three years later, those fines remain unpaid as the commission has yet to set an appeals date.
RDV Construction in Los Angles has been fined $12 million for wage theft involving more than 1,000 employees. Those fines were issued in early 2019, but have yet to be enforced as no hearing date has been set.
The Labor Commission has asked the state for more funding to better staff its Wage Adjudication Unit. Legislatures did approve 63 new positions last year – including 14 new hearing officers – which should be filed sometime in 2024. But it's not clear the exact impact that will have on claims processing timelines.
Hearings are supposed to take place within four months of the date of the individual complaint, but the average wait time is currently around five times that long (19 months). As these stale claims are waiting for hearings, new ones keep piling up. A report in 2020 revealed more than 6,800 violations over the course of two years, involving proposed fines of more than $228 million. However since that time, only 12 percent of that has actually been collected. As cases drag on companies close or go bankrupt. Witnesses move away or give up.
The WCA unit was supposed to be a means to give workers a quick, no-cost alternative to suing their employer in state court. But as these facts make clear, workers are much better off hiring a private wage and hour theft attorney to directly manage their case. Assuming they have a good case, they'll have a much stronger chance of actually collecting on those losses, even if some of it goes toward covering attorneys' fees.
Additional Resources:
'It's So Unfair': Major Delays at State Labor Agency Leave Many Wage Theft Victims Unpaid, Jan. 31, 2022, By
Farida Jhabvala Romero
, KQED