According to a recent news article from the Inland Valley Daily Bulletin, domestic workers participated in a demonstration in support of a proposition that would provided overtime for domestic workers permanently.  There is currently a law that provides for overtime pay for domestic workers, but it was a done via a piece of legislation that is set to expire at the end of 2017.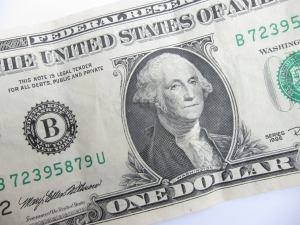 When a new and possibly controversial bill is being proposed, it will sometimes include a date at which it is no longer in effect as part of an effort to gain more support.  This is known as a sunset provision in the law. The law that is currently in effect is known as the Senate Bill 105 (SB 105) that first went into effect in January 2014 and was set to expire in in December 2017. 
This law provides overtime protection for domestic workers, including those that provide childcare services, work with patients as personal caregivers, some personal attendants, and cooks.
Those leading the demonstration note that it is one of the oldest professions in the world, and it is work that in America is mostly performed by female immigrants.  This is group of workers that has not only historically done these domestic jobs, but is a group that has also been taken advantage of by their employers for as long as they have been doing this this type of work.  Many of these workers were not entitled to overtime, even though they were working well over the number of full time hours each week, and SB 105 was designed to correct that problem.  Now, they are trying to make sure this right to overtime does not go away automatically by operation of the sunset provision in the law.
One worker who was interviewed as part of this article said she routinely worked as many as 84 hours per week.  This meant working seven days a week, and she was not given any breaks.  She said she was paid a flat rate of $100 a week, which is hard to believe for that amount of work, but this has been a routine occurrence for domestic workers for many years absent stronger protections under the law, like what the demonstrators are fighting for now.
Another issue that domestic workers sometime face is employers trying to classify them as independent contractors. An independent contractor is not entitled to overtime pay, benefits, workers' compensation protection, and a lot of other benefits afforded to employees pursuant to the California labor code.  However, this is not legal for most domestic workers, and they should be treated and paid as statutory employees. However, despite this law and others like it, there is still a lot of misclassification of employees in Los Angeles that occurs on a regular basis, and you should contact an experienced employment attorney if you believe you are a victim of employee misclassification.
Of course, not being paid overtime or any other type of hourly wage dispute is also another major reason people seek a consultation with a labor lawyer.
Additional Resources:
Domestic workers rally in support of permanent protections, March 4, 2016, Inland Valley Daily Bulletin, By Monica Rodriquez
More Blog Entries:
California Considering New Regulations to Prevent Workplace Violence Among Healthcare Workers, Jan. 11, 2016, Orange County Gender Bias Lawyer Blog