According to a recent news feature from the Los Angeles Times, a 28-year-old stagehand is speaking out against the Beverley Hills-based concert promoter for whom he has worked. This company is one of the largest of its kind in the nation and handles concert promotion around the nation.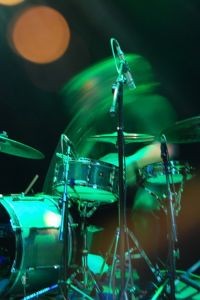 The employee interviewed for the article says this company "condemns" stagehands to poverty wages while also depriving them of healthcare and retirement benefits. He also says the day-to-day working conditions are unsafe and unhealthy. He claims the company provides virtually no safety training and doesn't even provide workers with drinking water during their shifts.
One of the main reasons for this situation, he says, is because the concert promoter uses another company as a subcontractor to hire stagehands and technical assistance staff. This subcontractor hires its workers as independent contractors and, therefore, claims it doesn't have to pay them benefits or adhere to many employment regulations since the workers are not employees. This particular company has only 12 employees at its various regional offices, yet contracts with hundreds of stagehands in each region.
As our Orange County employment attorneys can explain, misclassification of employees as independent contractors is not only unfair, it's also a violation of California labor laws. If you believe you have been misclassified as an independent contractor, you should speak with an experienced employment attorney as soon as possible to see if you have a valid claim.
In using a subcontractor to hire independent contractors, these stagehands are not governed by the contract their employer has made with the International Alliance of Theatrical Stage Employees, a union that represents stagehands. As a result, they do not have to pay their workers anywhere near the agreed upon union pay scale, which can vary based upon region. For example, in Los Angeles, union stagehands are to be paid at least $32 per hour for any events at the Staples Center. Workers hired by this subcontractor are being paid around $9 per hour at some venues.
In addition to working for much lower pay, they also do not receive any benefits and must provide their own hard hats, rigging equipment, and steel-toed boots, which the United States Occupational Safety and Health Administration (OSHA) requires all employees to wear when working as stagehands. This worker also claims the company provides no safety training or instruction on handling some of the more dangerous aspects of the job. Stagehands at a major concert are required to install very heavy equipment while working well above ground level, including the roof rigging of the Staples Center.
Workers advocacy groups say employment misclassification is a major problem that is only getting worse in recent years. Some industries, such as stage work and event staffing, are extremely prone to employment misclassification, because these industries typically rely upon subcontractors to hire and provide workers on a temporary basis.   We have seen problems in other areas, such as package delivery truck drivers and dockworkers in recent years, and, while courts are working to change this to some extent, the problem isn't going away anytime soon.
Contact the employment attorneys at Nassiri Law Group, practicing in Orange County, Riverside and Los Angeles. Call 949.375.4734.
Additional Resources:
Exposing the employment ploy at concert promoter Live Nation, June 5, 2015, LA Times
More Blog Entries:
Adams v. CDM Media USA – Age Discrimination Lawsuit to Proceed, March 12, 2015, Costa Mesa Wage and Hour Lawyer Blog