A female auto shop worker will be allowed to pursue her claim of sexual harassment against her employer, although other claims of disability discrimination and wrongful termination on the basis of race, religion and national origin were dismissed.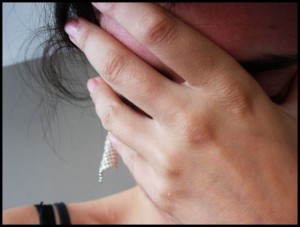 The Connecticut Supreme Court recently reversed the trial court decision on the issue of sexual harassment in Feliciano v. Autozone, Inc., in which plaintiff is a black woman from the U.S. Virgin Islands who practices the Rastafarian religion. As part of that religion, she wears her hair in dreadlocks.
In the spring of 2007, the company became aware of a situation in which nearly 20 transactions were flagged for potential abuse of a customer awards loyalty program discount. Those transactions were all processed by plaintiff, who later conceded she had allowed other employees to use her customer service number. She admitted this was wrong. Termination of employment was recommended on the grounds of violating the company's loss prevention policy. Within a week, she was fired.
The following month, she filed a complaint with the state and federal employment regulators, alleging disability discrimination, wrongful termination and sexual harassment.
Although the trial court dismissed each of these claims outright and the appellate court affirmed, the state supreme court reversed as to the sexual harassment claim.
It first weighed the wrongful termination on the basis of national origin, religion or race. Although plaintiff proved she was a member of the protected class, qualified for the position and suffered an adverse employment action, the court ruled she failed to show the adverse employment action she suffered occurred under a circumstance that gave rise to an interference of discrimination.
Although she did demonstrate her boss had animus to her on that basis (using expletives to refer to her native country, suggesting those from her country should live in grass huts and drink out of coconut shells, ridiculing plaintiff's hair as dirty and suggesting those who follow her religion steal), she did not prove her firing was a result of that animus.
On the issue of sexual harassment, however, the plaintiff deserved a chance to have the claim heard by a jury. She presented evidence indicating her boss had rubbed his body against hers. When she complained and told him to stop, he reportedly sent her a derogatory text message. When she called off sick due to knee pain, her boss called her a "man" to other employees, and told them she needed to "suck it up' and get back to work. He also made fun of her dreadlocks, and mocked her for wearing a wig (the locks were her real hair). There was also evidence the boss repeatedly rubbed his crotch against her buttocks while passing her, talked about her behind and frequently discussed the sexual attractiveness of female customers out of earshot of those customers.
On these grounds, the court found, plaintiff had established a genuine issue of material fact as to whether defendant created a hostile working environment and sexually harassed her.
In this case, it isn't necessary to show plaintiff was fired as a result of sexual harassment or gender discrimination, only that she suffered a hostile working environment severe enough to alter the conditions of her employment. On this claim, based on the evidence in the court record, she may well prevail.
Contact the employment attorneys at Nassiri Law Group, practicing in Orange County, Riverside and Los Angeles. Call 949.375.4734.
Additional Resources:
Feliciano v. Autozone, Inc., March 31, 2015, Connecticut Supreme Court
More Blog Entries:
Dickson v. Burke Williams, Inc. – Failure to Prevent Harassment Alleged by Spa Worker, March 18, 2015, Orange County Sexual Harassment Lawyer Blog