A 36 year former newspaper employee fired in October from her job as an advertising account executive. The terminated employee recently filed a lawsuit against the parent company of the newspaper, alleging age discrimination.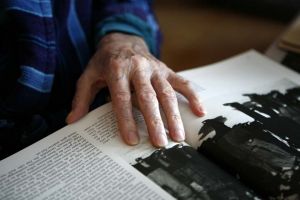 A California age discrimination lawsuit conducted by an experienced attorney can help correct the wrong done by illegal age discrimination.
The employee, who is 53 years old, states that she was fired without good cause and after she had amassed a good employment record, including success meeting sales quota expectations for the majority of her career.
The account executive's supervisor at the Orange County Register stated that she was fired from her job due to subpar performance. The employee started working at the Orange County Register in September of 1977. The employee pointed to a 1996 performance evaluation which labeled her as an "employee who knew more about the Register than her peers" and enabling her to successfully solve problems and accomplish work objectives.
In a subsequent performance evaluation, from 2003, she was described as a "grand register ambassador."
In her role as an advertising account executive the worker earned between $93,000 and $123,000 per year. She claims that newer management made up false criticisms so they could build and a construct case that indicated she was performing poorly.
The terminated employee calculated that her termination cost almost $900,000 in future benefits and earnings. The worker is hopeful that her case will appear in front of a jury and they will agree that her employer's claim of performance problems was pretext.
Discriminating on the basis of age is an unfortunate occurrence but many employers still choose to do it. These employers often believe that they are better off hiring a younger, stronger or faster employee instead of retaining more wise and experienced workers. Employees are protected from age discrimination by federal as well as California law.
If an employer chooses to hire a less experienced and younger worker and a chooses or terminate an older worker, management could be guilty of age discrimination. In some cases of age discrimination older employees are asked to train young new hires and in time the younger employees are then given their mentor's job and the mentor is terminated.
If you have been fired and a younger worker took your place, who has less experience this could be a violation of the law. Typically, employers who decide to discriminate on the basis of age are motivated by money. Often times an employer can pay a younger worker far less money to do the same job.
An employer can discriminate on the basis of age in a number of other than terminating older workers and hiring younger ones. An employer may discriminate in the initial hiring process or in the later promotion or demotion of existing employees.
Costa Mesa employment lawsuits can be filed with assistance from the Nassiri Law Group, practicing in Los Angeles, Riverside, and Orange County. Call 949.375.4734.
Additional Resources:
Facts About Age Discrimination, Equal Opportunity Employment Commission
More Blog Entries:
Fears of Raising Minimum Wage are Unfounded, February 24, 2014, Los Angeles Employment Lawyer Blog
More Retaliation Claims filed in 2013 Than Previous Years, February 21, 2014, Los Angeles Employment Lawyer Blog