A former employee of Valve, one of the country's largest video game developers, alleges her work environment became hostile and she was ultimately fired after she underwent a gender reassignment surgery.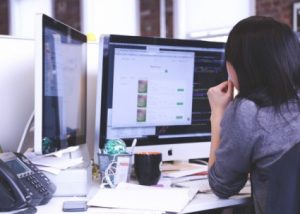 She alleges she was mocked by supervisors and forced to become an independent contractor when she asked for the accommodation to move to Los Angeles during her surgery and recovery. Then, days after she raised concerns about the company's alleged use of underage workers being employed full-time as translators, she was fired.
In its response to plaintiff's lawsuit, A.M. v. Valve Corp., company administrators say they had no choice but to terminate plaintiff because her position was being relocated back to the company's headquarters in Washington state. However, plaintiff insists she offered to return to Washington, but the company refused. 
Plaintiff says  in her employment lawsuit, filed in the the Los Angeles County Superior Court, the true reason she was fired was because she complained about the hostile work environment she endured (her direct supervisor referred to her as "it"), as well as her drawing attention to the company's illegal business practices.
The primary responsibility plaintiff had at the firm was translating content from English into Spanish. She also sometimes worked as a liaison with law enforcement officers in certain Spanish-speaking countries and she did sometimes help with customer service needs.
She said when she made the decision to undergo gender transition surgery, the company at first seemed accommodating. They gave her the green light to move to Los Angeles and work from home there. However, they insisted that she be reclassified as an independent contractor. This was despite the fact that her actual duties had not changed. Whether one is an independent contractor or an employee is not dictated by the whims of the employer, but rather by the duties held by the worker and the company's control over that worker and his or her duties. Independent contractor status is not fluid. If that were the case, any employer could alter a worker's status for virtually any reason and not have to forfeit any control over the worker's duties.
Further, she says when she got to Los Angeles, she became aware of a business practice in which the company would allegedly take advantage of those interested in their products by asking that they provide free translation services, with the promise this might lead to a paid position at the company. However, that promise was never actually kept. These individuals, she reported, were often "very young minors."
Plaintiff alleges that as a direct and proximate result of the wrongful acts by her former employer, she suffered Post Traumatic Stress Disorder (PTSD), humiliation, shame, despair, embarrassment, depression, stress, anxiety, fear and mental pain and anguish. She's also seeking compensation for the fact that she faced higher tax and insurance rates. If the claims prove true, it's something that also might interest the Internal Revenue Service, as the company may have unlawfully skipped out on paying unemployment and worker disability benefits. According to the IRS website, companies that have no reasonable basis for changing the classification of a worker could be held liable for employment taxes for that worker.
Contact the employment attorneys at Nassiri Law Group, practicing in Orange County, Riverside and Los Angeles. Call 949.375.4734.
Additional Resources:
Valve facing $3 million transgender discrimination lawsuit from former employee, May 24, 2016, Gamespot.com
More Blog Entries:
LA Employers to Pay Higher Wages and Offer More Sick Days, June 19, 2016, L.A. Employment Lawyer Blog