With an upcoming presidential election getting closer, all of the candidates are busy making campaign speeches and trying to garner support from likely voters. According to a recent news article from Huffington Post, Hillary Clinton has vowed that she will do whatever she can as president to crack down on the rampant misclassification of employees that is going on across this country.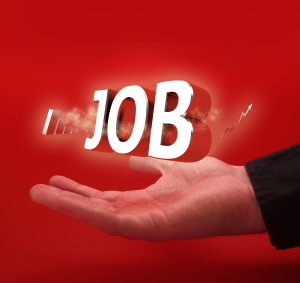 One of the companies who may be most affected by this vow is Uber, the popular mobile ridesharing app and service which just suffered what many legal experts considered to be a devastating blow in a recent decision by the employment commission in California. In that decision, a commission determined Uber drivers are in fact employees for the purpose of labor rights and workers' compensation benefits and not independent contractors, as the company would like everyone to believe.
As our Orange County employment attorneys can explain, worker misclassification is serious problem. If a worker is an employee of a company, he or she is granted certain rights under labor laws of California and the United States. Those rights include overtime pay for hours worked in addition to a standard 40 hour work week, overtime pay on certain national and local holidays, healthcare benefits, paid sick leave as allowed under a recent mandate, and a variety of other benefits and protections. The employee also has access to worker' compensation.
If, however, a worker is classified as an independent contractor and not an employee, he or she will likely not be entitled to any of those benefits or overtime pay. For example, if you hire a general contractor to remodel your bathroom, you will likely go over the plans with him or her and choose colors, materials, and decorative hardware. You will not tell the contractor what tools he or she can use, and you will not be providing any tools for the job.   You will not have him or her punch in on a time clock at the beginning of the day, nor will you have the contractor punch out at the end of a work day. In other words, you are paying for the work and want it to be done in accordance with your specifications, but you will not be supervising every aspect of the performance. Most people would either leave the house or go to another room while the work is being done. This is an independent contractor. You have agreed on a price for the job and when it must be completed. You do not have to pay the contractor if he or she is sick and cannot work one day, and you do not have to pay any overtime wages if he works more than 40 hours in any given work week. More importantly, you are not his employer.
However, an Uber driver must use a mobile phone they lease from the company and must drive a car of a certain type and model year, and must allow this car to be inspected by the company. The driver gets a request through the company app, and the company collects the ride fee and pays the driver. The driver has no control over what price to charge or any other aspect of the service, and, according to one commissioner in California, that makes these drivers employees and not contractors.
Contact the employment attorneys at Nassiri Law Group, practicing in Orange County, Riverside and Los Angeles. Call 949.375.4734.
Additional Resources:
Uber may become an issue in the US presidential race as Hillary Clinton vows to crack down on worker 'misclassification', July 13, 2015, Huffington Post
More Blog Entries:
Adams v. CDM Media USA – Age Discrimination Lawsuit to Proceed, March 12, 2015, Costa Mesa Wage and Hour Lawyer Blog