Wage and hour disputes are one of the most prevalent issues handled by Los Angeles employment attorneys.  Yet another California wage-and-hour dispute was reported by LA Weekly, which revealed workers at high-dollar resort allege being financially swindled by their employer.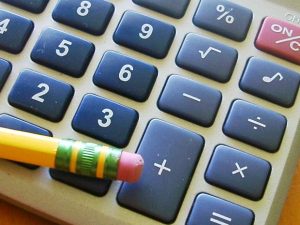 These workers, all employed in the restaurant and hospitality industry, allege that while working on the more than 100-acre, ritzy Los Angeles area resort they were forced to cut meal periods shorter than the allotted time, clock in for less time than they were actually working and forced to take shuttles from their employee parking area to the resort without compensation, even though this was a very time consuming process and no alternative was offered. Resort owner refutes these claims, insisting every worker was treated fairly and paid appropriately and in accordance with the law.
The employees claimed via their action filed in superior court that the company violated minimum wage laws, failed to pay overtime, violated break rules and failed to reimburse for work-related expenses.
In one example from court papers, employees were hard at work during the busy summer season and they were required to park at the very distant off-site lot so there would be plenty  of spaces for customers.  This adds additional time for the commute from home, and then an employee would have to wait a long time before a shuttle would arrive. One the shuttle arrived, the employees would be forced to take a long ride to work.  They would not be compensated for any of this time, and would have to take another shuttle at the end of the shift.  This allegedly amounted to hours on the job for which the employees were not paid. The company is also alleged to have been patrolling nearby public streets for cars they suspected belonged to their employees. If located the car, it is alleged the employer would report the vehicle to authorities.
In many instances, the employees were not given any meal period, or were given a short meal period and then were instructed to fill out their time card in such a way that looked as if they were given a full break period as required by law according to allegations in the complaint.
As our Los Angeles wage and hour dispute attorneys can explain, these kinds of violations are not unique.  For this reason, an employee who feels they have been taken advantage of by their employer should contact an attorney as soon as possible to find out if they have a valid claim against their current or former employer.  This is especially true in the case of workers who are not native to the U.S.  Some unscrupulous employers are quick to discriminate against  foreign born workers because they believe these workers are too afraid to go to authorities.  These employees should know that any consultation with a Los Angeles labor lawyer is completely confidential.
Contact the employment attorneys at Nassiri Law Group, practicing in Orange County, Riverside and Los Angeles. Call 949.375.4734.
Additional Resources:
Lawsuit Claims Ritzy Resort Stiffs Its Food, Hospitality Workers, October 23, 2017, By Dennis Romero, LA Weekly
More Blog Entries:
More Workers Suing Over Family Leave Discrimination, July 4, 2016, Employment Lawyer Blog