If you turn on any cable news network you are likely to see what is going in the Republican primaries, and you are likely to hear about jobs to going to China if you ever see Donald Trump speak.  Regardless of your opinion of who, if any of the people running for the presidential nomination in both parties is the right person for the job, there is no question that more jobs in American in a good thing for the nation.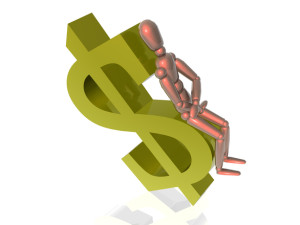 While manufacturing jobs are getting harder and harder to come by in the United States, there is an increase in jobs in the tech sector.  While California is well known as the center of the tech industry, many only think of Silicon Valley, and there is good reason for that as it has been a major hub over the years.  However, when many may not realize is that due to tax incentives locally, Los Angeles is becoming a major hot bed for tech center jobs, and this only expected to increase over the next several years.
According to a recent news feature from the Los Angeles Times, two employers that are making a serious commitment to bring more jobs to our state are Snapchat and Faraday Future, Inc.  While most everyone knows that Snapchat is a mobile phone app that sends pictures which erase themselves in a matter of seconds, many do not know what Faraday Future, Inc. is.  This company is a new startup that is working on developing fully electric cars.  It is owned by a Chinese billionaire who is committed to manufacturing his cars in the United States.  This is likely a way to avoid import quotas and taxes, but regardless of the reason, the jobs will be in California which is positive thing
Both companies are expected to get millions of dollars in tax breaks over the next several years if they are able to meet their targets in terms of new jobs in the state of California.  Snapchat has established its corporate headquarters in Venice, California and currently has more than 600 employees.  In order to a $1 million per year tax credit, the company will have work towards a goal of more than 1,500 employees over the news four years.
This program is relatively new, but one company that has already benefits form the tax incentives for jobs initiative is Casper Sleep, Inc. which is major retailer of mattresses.  The company raised more than $70 million in venture capital and opened up shop in California and has done quite well with the tax credits. This company brought 50 new jobs to the area.
While it is always a good thing to have more jobs in our area, as our Los Angeles employment attorneys have seen, there is often a question as to whether these new employers are being classified as statutory employees or as independent contractors. Many employers try to classify their employees as contractors so they do have to pay benefits or overtime wages.
Employment misclassification is a violation of the labor code and may entitle you to financial compensation.
Contact the employment attorneys at Nassiri Law Group, practicing in Orange County, Riverside and Los Angeles. Call 949.375.4734.
Additional Resources:
Faraday Future and Snapchat stand to gain millions in state tax breaks for adding jobs, April 8, 2016, La Times, By Paresh Dave and Charles Fleming
More Blog Entries:
Top 5 Areas the EEOC is Pursuing Litigation to Protect Workers, Jan. 15, 2016, Orange County gender discrimination attorney blog