According to a recent news article from the Los Angeles Times, the U.S. Occupational Safety and Health Administration (OSHA) has just ordered a large nationally chartered bank to rehire a whistleblower and also to pay this aggrieved employee around $5.4 million in back pay, attorneys fees, and damages.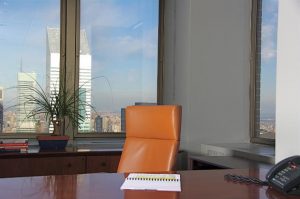 Bank manager was working at an office in Los Angeles when he discovered what he believed to be potential fraud and disclosed that potential fraud to his employer.  He told his direct supervisors and also called an ethics hotline run by the company.  The company claims the employer did not call the hotline and leave a message, but it should be noted that the company admitted during the litigation various known problems with the ethics hotline system.
Instead of taking the claims seriously, the bank allegedly terminated the employee.  Even though he had experience as a bank manager, he could not get another similar job at a different bank, because the employer had terminated him.  Lost wages were a major component of his claim for consequential and incidental damages.  He lost a great deal of earnings during the time he was unable to find a comparable job.
He then reported what was deemed a retaliatory termination to OSHA as this conduct, if true, would constitute a violation of federal whistleblower protection laws.  As our Orange County employment lawyers can explain, when a person discovers fraud or some other potentially illegal activity, that employee should feel free to report this information without fear of retaliation.  For many years, employers were legally able to fire workers and sweep any evidence of corruption under the rug.  Congress felt this should not be able to occur and enacted federal whistleblower protection laws.  Many states also enacted similar laws at the state level.
OSHA conducted a full investigation into the allegations of wrongful termination of a whistleblower and determined that employee had in fact called the injury hotline and told his two supervisors in a timely fashion.  They also discovered employee was fired soon after making these reports, despite the fact that he had a good work record and no previous problems with the company.  In other words, he was a good worker and not on any kind of probation that would warrant being fired.  OSHA determined he was terminated in retaliation for being a whistleblower.
It should be noted that employer is challenging this determination made by OSHA, as it is their right to do, and is requesting a rehearing on the issue.  It should also be noted that this is not the first time whistleblowers have accused the bank of misconduct.  The bank has allegedly admitted that between 2011 and 2015, over two million accounts were opened without customer authorization.  During this time, the bank fired around 5,300 employees, as well.
If you feel that your employer has retaliated against you for reporting any violations, you should speak with an experienced employment lawyer as soon as possible.  You want to make sure you satisfy any reporting requirements that may be time-sensitive, and you want someone on your side fighting for your rights to a full and appropriate remedy.
Contact the employment attorneys at Nassiri Law Group, practicing in Orange County, Riverside and Los Angeles. Call 949.375.4734.
Additional Resources:
Feds order Wells Fargo to rehire whistleblower and pay him $5.4 million, April 3, 2017, By James Rufus Koren, Los Angeles Times
More Blog Entries:
EEOC Updates Guidelines on National Origin Discrimination, Jan. 31, 2017, Orange County Disability Employment Lawyer Blog