When most people think of technology industry jobs in California, they are thinking of the Silicon Valley and other areas in the northern part of the state; however Los Angles and Southern California are the areas experiencing the most sector growth, according to a recent news article form CBS Los Angeles.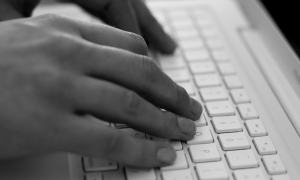 With the increase in tech and tech jobs in our area, many now consider Los Angeles to be leading the nation in terms of tech job employment and economic growth. Part of this is due to the influx of "behemoth" global technology companies into the city of Los Angeles and the Southern California area, along with the emergence of many tech start ups that have decided to make Los Angeles their home.
While many of these startups may ultimately not be successful, the ones that are will need to hire a lot of employees. Many of the most needed jobs are in web development, coding, and software engineering.   This is a good fit for the area, with a large number of schools teaching these highly technical subject areas.
As our Orange County employment attorneys understand, these will be the type of higher paying jobs that will actually allow recent college graduates to continue living in the area and be able afford to repay their student loans, despite its high cost of living.
Data from state employment agencies suggests that web developers are in very high demand, and the increased job growth in this area will continue for the foreseeable future. The estimated average salaries for the next few years for new web developers will be around $70,000. Software builders are positions that require more training and education and will have a median salary of around $125,000.
One of the ways prospective candidates can increase their chances of securing these jobs in Los Angeles' tech job sector is to make sure they attain the level of education and practical training demanded for these new positions. For those who cannot qualify for student loans or do not care about getting a college degree or racking up huge amounts of debt, the state labor agency is offering apprenticeships, so people can be training to work in the tech industry through hands-on experience and on-the-job training. After completing an apprenticeship, these candidates will be able to get a job with the company that supervised them or with other tech firms in the Southern California area.
One of the things that will be interesting to see is if these employers try to classify their employees as independent contractors working on specific projects. We have seen this new business model a lot in what is being dubbed the on-demand economy. If a company needs a programmer for a specific job, they would put out a request on a service to which programmers are registered and get a programmer for that job only. With this business model, the employer would not have to pay overtime or benefits. However, it is often the case that employers are misclassifying employees as independent contractors to save money and avoid liability.
Contact the employment attorneys at Nassiri Law Group, practicing in Orange County, Riverside and Los Angeles. Call 949.375.4734.
Additional Resources:
Future Job Growth Looks Bright For Tech In Southern California, September 7, 2015, CBS Los Angeles, by News Desk
More Blog Entries:
McNaughton v. Charleston Charter School – Winning a Wrongful Termination Case, Feb. 7, 2015, California Employment Lawyer Blog