Recent projections by economists indicate that the job growth currently enjoyed in Southern California will slow dramatically in the coming years. This is problematic for employees, who are already at a disadvantage in negotiating the employment relationship. Employers, who traditionally hold a stronger bargaining position, are further strengthened in a job market which favors employers. Nonetheless, employees still have workplace rights which must be protected. Learn more about how a Southern California employment lawyer can protect employees' rights in a tough job market.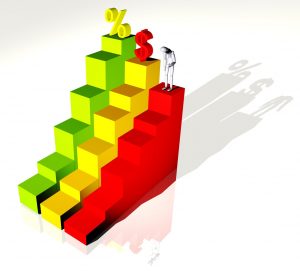 The Job Projections
The Orange County Register reports that economists from California State University at Fullerton have recently released projections for job growth across Southern California during the next three years. While 2016 saw an expansion of 2.6 percent in payroll jobs, 2017 is projected to see only 1.6 percent, and 2018 growth is estimated at 1.7 percent. 2019 payroll jobs are estimated to grow at only 1.9 percent. While these percentages may seem small, they represent thousands of jobs, and thousands of families which depend on the income from those jobs. The economists found no obvious trigger for the current drop in employment.
What This Means for Southern California Employers and Employees
Slowed job growth often results in a job market in which there are more qualified workers than open positions in which to employ them. Such a market favors employers: with ample qualified candidates for every available position, they can offer lower salaries and fewer benefits. Employers are also better able to negotiate the terms of employment. This can include hours, days off, and even whether a worker is classified as an employee or independent contractor.
Historically, the bargaining power in an employment relationship is skewed in favor of an employer. This is why unions and other collective bargaining organizations band together to increase the bargaining power of their employees. Employees without such organizations are often left to accept the terms and conditions of employment which are dictated by the employer. This power imbalance is further exacerbated in an employer-friendly job market. And yet, state and federal laws still protect workers' employment rights. California law entitles workers to overtime when they work more than eight hours in a day, or forty hours in a week. Similarly, California case law has created a test for classifying workers as employees or independent contractors. Thus, even if an employer calls a worker an independent contract, a court may determine that he or she is, in fact an employee. The California Workplace Religious Freedom Act requires employers to make reasonable accommodations for an employee's religious beliefs and observances, unless doing so would cause an undue hardship to the employer. Family leave is still a protected right under the federal Family Medical Leave Act, and Sections 230 and 230.1 of the California Labor Code provide specific rights to workers who have been the victim of domestic violence, sexual assault, or stalking. These are just some of the many employee rights which are protected by state and federal law.
Even in job markets which favor employers, employees have legal rights which must be protected. A Southern California wage and hour or misclassification attorney can protect your workplace rights in any job market.
Contact the employment attorneys at Nassiri Law Group, practicing in Orange County, Riverside and Los Angeles. Call 949.375.4734.
Additional Resources:
Southern California job growth will slow next year, especially in Orange County, October 25, 2017 by Margot Roosevelt, Orange County Register
More Blog Entries:
New Job Report Sheds Light on the California Job Market, August 12, 2017 by Employment Lawyer Blog