There has been a lot of progress in the last few years in reaching equality for members of the LGBT community. There was the overturning of the Don't ask Don't Tell military regulations, the National Defense of Marriage Act (DOMA), and now the Supreme Court has decided that no state can refuse to issue marriage licenses to same-sex couples. As we have all seen with the situation involving Kim Davis, federal judges would not allow a clerk of court to continue to refuse to issue marriage licenses to same-sex couples based upon religious reasons.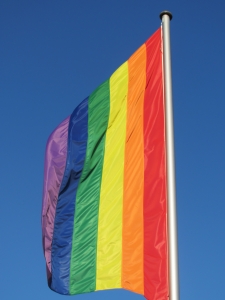 However, one area where there still is yet to be equality involves LGBT employees in the workplace. There is still no federal law against discriminating against LGBT community members in terms of employment.
As our Los Angeles worker rights lawyers can explain, California labor law prohibits discrimination in the workplace for a variety of reasons, including ancestry, being over 40, race, physical and mental disability, gender, marital status, gender expression, national origin, and sexual orientation. While this is certainly a good thing for workers in California, they may not have total protection for sexual orientation discrimination in areas of employment federal law controls. There are certain sectors of employment that are controlled by federal regulation, and this can supersede state laws. For example, railroad workers work in an industry that is almost entirely controlled by federal law, and most actions must first be brought under federal administrative law courts rather than in standard civil state courts.
However, according to a recent post from the HRC Blog, U.S. Representative Mike Honda, a Democrat from California, and Representative Ileana Ros-Lehtinen, a Republican from Florida, have just introduced a bipartisan resolution that would apply to employment within the United States House of Representatives. The new resolution would prevent employees or perspective employees in the House from being discriminated against on the basis of sexual orientation and gender identity. The reason they are using a resolution is because of the fact there is no federal law on the books to prevent LGBT discrimination in the employment setting.
The representatives that are sponsoring this legislation are hoping that this will eventually lead to an actual federal law that protects the rights of LGBT workers across the country. Representative Honda has discussed how much laws like will these will benefit people like his transgender granddaughter. Representative Ros-Lehtinen recently participated in an interview with her transgendered son.
As the representatives noted, the majority of states do not provide these protections for their workers. There are some states that have broad anti-discrimination laws, but they do not always mention the LBGT community specifically. The federal bill that is also being presented to congress, by groups like HRC, is a broad Equality Act designed to outlaw LGBT discrimination in various areas, including employment, housing, federal spending, education, and even jury selection. One recent poll conducted by HRC suggests that the majority of the American people (nearly 80 percent) support the passage of a bill like the National Equality Act.
Contact the employment attorneys at Nassiri Law Group, practicing in Orange County, Riverside and Los Angeles. Call 949.375.4734.
Additional Resources:
Resolution Introduced to Prohibit LGBT Employment Discrimination in U.S. House Offices, September 18, 2015, HRC Blog, by HRC Staff
More Blog Entries:
Denial of Same-Sex Spousal Benefits Sparks Lawsuit Against Chain, Aug. 2, 2015, Orange County Employment Attorney Blog