Employment laws and regulations are intended to protect all workers, from low-paying employees to executives. In some cases, higher-wage or salary employees, or commissioned employees, can be exempted from certain legal requirements. In a recent California case, the Supreme Court issued a unanimous decision that clarifies some complexities related to employee commission payment agreements. According to the decision, the existing commission plan set forth by Time Warner Cable did not satisfy the commissioned sales exemption. This decision will render the company liable for unpaid wages.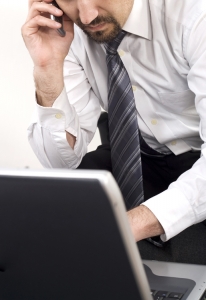 The Time Warner commission plan required employees meet three conditions before they were paid. Once they earned the commission, the employees were paid on the second paycheck in the following month. The Supreme Court found that this arrangement was in violation of California wage law and the exemption. Our Orange County wage and hour law employment attorneys are dedicated to raising awareness to protect the rights of workers in Southern California and nationwide. We are experienced in the investigation and pursuit of wage and hour violations and will help employee recover the compensation they are due. In addition to representing our clients, we are abreast of developments in wage and hour law and in raising awareness to prevent future violations.
Under the minimum earnings requirement for the commission exemption, "earnings" must be calculated based on the amount of wages "actually paid during the period." Firstly, the agreement failed to pay employees during each pay period. This policy is not adequate because employees are required to be paid within the period their commissions were earned. The policy also unlawfully allowed the company to reassign wages to other pay periods to satisfy minimum earning requirements. Under California law, the "commissioned sales exemption" only applies to employees who earn at least one and a half times more than the state minimum wage. Employees must also make more than 50% of income from commission.
According to the Supreme Court, if the employee is not paid enough during a particular pay period to meet minimum earnings requirements, then the employer cannot simply shift the previous month's earnings. For these employees, the commission exemption would be erroneous and would render the commissioned workers eligible for overtime. The case is relevant because it makes it more challenging for employers to meet exemption requirements. To ensure compliance, employers must modify pay practices to ensure employees are making 1.5 times minimum wage and that they are also making over 50% of their income from commission.
Employees who were improperly classified may be entitled to back pay, wages and potentially additional damages. If you feel your commission has been unfairly calculated or you have not been paid minimum wage under a commission agreement, you may have the right to take legal action. Every case depends on the specific facts and arrangements between employer and employee. An experienced advocate can review your income, identity pay structures, review regulatory and compliance matters, and determine if you are eligible for additional pay.
Employment lawsuits can be filed with assistance from the Nassiri Law Group, practicing in Los Angeles, Riverside, and Orange County. Call 949.375.4734.
More Blog Entries:
California Employment Law: New new Donor Protection Act, December 7, 2013 Orange County Employment Lawyer Blog
California Worker Wins Wrongful Termination Lawsuit, January 1, 2014, Los Angeles Employment Lawyer Blog