According to a recent news feature from the Los Angeles Times, 4,200 jobs have been added to the economy in California. At the same time, we are experiencing the lowest unemployment rate in nearly the past decade. The current unemployment rate in the State of California is 5.4 percent.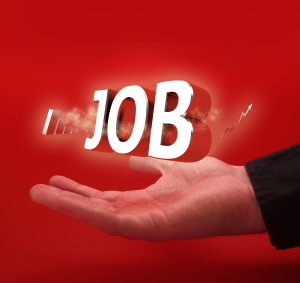 It should be noted that even at 5.4 percent, which is the best we have seen in California since 2007, these figures are still above the national average of 5 percent, but with the number continuing to fall each month (last month was 5.5 percent), the state may be closer to the national average if current trends continue, and for an economy the size of this state, that is a major accomplishment.
The rate at which the job market is increasing in California is far surpassing the national average, so that is helping close the gap.  Specifically, the rest of the nation experienced a 2 percent job growth during the past fiscal year, while our state experienced a much higher rate of 2.6 percent.  While it might seem at first glance that there is not much difference between 2 percent and 2.6 percent, when we keep in mind the many thousands of jobs those numbers reflect, we see that it is a noteworthy increase as compared to the national average.
One thing to look at, however, is where these jobs are coming from and how the breakdown is changing in recent years.  In a state like California, typically construction jobs are leading the increase in economic boom times, however that does not appear to be the case this time.  In fact, around 20,000 construction jobs have been cut recently, while we are seeing a huge uptick in tech sector jobs and on-demand economy jobs.
The so-called on-demand job changes the paradigm in major ways.  These are the thousands of people working for companies like Uber or Washio that will get you to your destination or pick up your laundry at the press of a virtual button on your smart phone. These workers are only getting paid when they are responding to a call, and are not getting paid while they are waiting for the most part.
While that part is okay for most on-demand workers, the problem occurs when someone gets hurt on the job or works more than 40 hours a week.  The companies are trying to treat these workers as independent contractors and not statutory employees.  This means they do not have to pay benefits, provide workers' compensation coverage, and do not have to pay overtime benefits in the event a worker puts in more than 40 hours in a week, as many of them do, because they are waiting to pick up jobs while driving around Los Angeles.
This is known as employee misclassification in Los Angeles and is a major problem.  If you are a victim of employee misclassification, you should contact an experienced attorney as soon possible to discuss your rights as an employee under the California labor code.
Contact the employment attorneys at Nassiri Law Group, practicing in Orange County, Riverside and Los Angeles. Call 949.375.4734.
Additional Resources:
California adds 4,200 jobs, while unemployment drops to 5.4%, the lowest in 9 years, April 15, 2016, Los Angeles Times, By Natalie Kitroeff
More Blog Entries:
Workers' Compensation and Employee Misclassification Issues, Jan. 19, 2016, Orange County Farm Worker Rights Lawyer