Acevedo-Perez v. United States, a case from the United States Court of Appeals for the First Circuit, involves an employee who was terminated from his employment with federal government. Employee alleged that his termination was wrongful and based upon discrimination as to his age and national origin.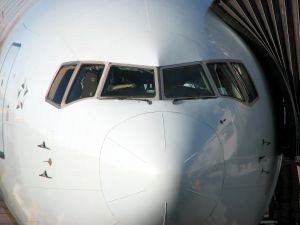 Employee was assigned to an office in San Juan in 2005. The Washington, DC office was short-handed and asked for volunteers who would accept a lateral transfer to that office. One other employee in office in which employee worked volunteered for reassignment. Employee's supervisor need to fill an additional transfer request and issued a letter informing employee that he was also being transferred. Employee accepted the transfer in September 2005.
Employee requested, and was granted, two extensions on the time he was scheduled to transfer, based upon family issues. He made a third request to delay the transfer, but it was denied, so employee decided to retire instead of being transferred.
At this point, employee filed a claim that he was constructively terminated based upon age or national origin. Our Orange County employment discrimination attorneys understand that when a company acts in such a way that makes it extremely difficult for an employee to remain employed, this can be considered a constructive termination.
Employer filed a motion for summary judgment, asking that employee's claim be dismissed because it was filed one day past the required filing date. The court granted the motion and dismissed employee's claim. Employee then appealed this dismissal.
On appeal, the court noted that since the summary judgment was granted, the court would have to look at the merits of the case in the facts most favorable to employee, who is the nonmoving party.
The court looked at the issue of whether there was evidence to support employee's claims under the Age Discrimination Employment Act (ADEA) or Title VII.   First, the court concluded that an employee claiming discrimination has 90 days to file a civil action and employee had filed his action on the 91st day.
However, because employee had already filed a claim with the Equal Employment Opportunity Commission (EEOC), he asserted that he had 180 days and not 90 to file a case under the relevant statute.Ultimately, the court found the trial court properly dismissed that employee's claim, because it was time barred.
Employment discrimination cases, whether filed in California courts or in a federal court, are very complex matters with strict procedural requirements. One of the best things a person can do if they believe they are being discriminated against by their employer or wrongfully terminated is to contact an attorney who regularly handles these matters as soon as possible. It is much easier for an attorney to assist a client in obtaining his or her goals if the attorney has time to research the issue and file an appropriate action within the time provided by the statute.
While it is not impossible to file a case after the time period has run out, in some cases, it can significantly reduce the likelihood of achieving a successful result.
Federal employment lawsuits can be filed with assistance from the Nassiri Law Group, practicing in Los Angeles, Riverside, and Orange County. Call 949.375.4734.
Additional Resources:
 Acevedo-Perez v. United States, October 6, 2014, United States Court of Appeals for the First Circuit
More Blog Entries:
 Bigger Judgments in Employee Bias Related Lawsuits, December 26, 2013, Los Angeles Employment Lawyer Blog