Older applicants seeking employment in the downtrodden economy may be up against a large-scale and more pressing setback—age discrimination. Evidence of age discrimination has been seen in a range of industries, including manufacturing and technology. There is also a rising trend of age discrimination in academia, higher education and university hiring. Academic institutions that are struggling to maintain a bottom-line may also face liability for age discrimination, especially in a business model that favors low-paid adjunct professors and student teachers.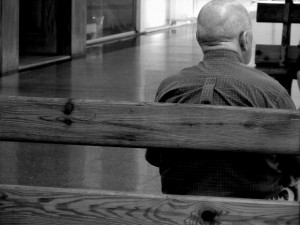 Age discrimination may manifest during the hiring process or if an employee is denied tenure or another positive course of employment in favor of a younger faculty member. Our Orange County employment law attorneys are dedicated to protecting the rights of all workers—young and old. We understand the struggles of today's workforce and are dedicated to raising awareness to prevent discrimination and violations of state and federal labor law. If you believe that you have suffered from age discrimination, it is important to consult with an experienced attorney who can review your case, identity a legal cause of action, and aggressively pursue your rights to lost wages and other compensation.
In a recent case, Harold Washington College, part of the City Colleges of Chicago system, has been sued by the U.S. Equal Employment Opportunity Commission (EEOC) for its refusal to hire a woman due to her age. According to the EEOC, the college violated federal labor laws when it denied a faculty position to an adjunct professor because she was 66 years old. After an initial investigation, the EEOC found that the plaintiff worked as an adjunct professor for five years before applying to become a full-time faculty member. She had all of the necessary credentials, records, and glowing recommendations from other staff members. According to the EEOC, the professor was passed over for younger and less experienced candidates—a clear case of age discrimination.
The EEOC wants to remind all colleges and universities that they are not above the law when pursuing certain hiring practices. Any time that a higher educational institution denies adjunct professors and other employees certain opportunities because of their age is in violation of the Age Discrimination in Employment Act. Under this law, employers are prohibited from discriminating against applicants because of their age (over 40). This lawsuit was filed in the Northern District of Illinois, after the agency attempted to reach a settlement.
Nationwide, universities and colleges and most businesses are seeking to diversify their workforce. Despite the purported effort to diversify, applicants over the age of 40 have found hiring practices to be discriminatory. Even with proper credentials, an extended work history, and proven abilities, many older applicants have found that they cannot compete with newly minted Ph.D. holders. The EEOC is paying closer attention to the business of higher education and has filed more than one claim against universities, including San Francisco State University for hiring a 31-year-old with no Ph.D. over a 61-year-old with 30 years of experience. If you are in academia and believe you have suffered from age discrimination, consider contacting an experienced employment law attorney to protect your rights.
Employment lawsuits can be filed with assistance from the Nassiri Law Group, practicing in Los Angeles, Riverside, and Orange County. Call 949.375.4734.
More Blog Entries:
Age Discrimination in Tech Job Postings, July 6, 2014, Orange County Employment Lawyer Blog
California's Top Employment Law Mistakes, Oct. 26, 2013, Orange County Employment Lawyer Blog