Sexual harassment claims may arise in the public or private sector, stemming from inappropriate behavior in restaurants, the business environment, or even in a political office. According to reports, ex San-Diego Mayor Bob Filner is facing another sexual harassment lawsuit even since he has resigned from office. A complaint has recently been filed by a former staff member against the 71-year-old politician. The lawsuit was filed in San Diego Superior Court and details the many inappropriate advances and gestures alleged by the plaintiff.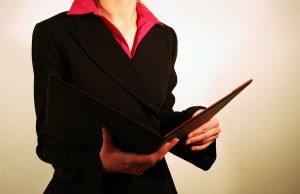 Employees who have suffered from sexual harassment in the workplace have the right to take action against the aggressor, as well as a defendant company for failing to take action. Our Orange County sexual harassment attorneys understand the challenges faced by victims and will take every necessary step to protect their rights and interests. We are experienced in both hostile work environment sexual harassment claims as well as quid pro quo claims when employment terms are conditioned upon a sexual request or response. Every case is unique and should be reviewed by an experienced advocate before any action is taken.
According to the complaint, the fifty-year-old plaintiff was an executive assistant to the mayor when he made several attempts to engage her in sexual activities. He made requests to spend passionate time together, "make love," and even "have sex on the conference table." The lawsuit also alleges that the mayor asked her to kiss him on several occasions and he grabbed her breasts and other inappropriate body parts. The lawsuit was filed on August 15th and called the behavior of the former mayor both "repugnant and revolting."
The mayor had resigned a year ago after more than 20 other former employees came forward with similar accusations documenting his behavior. Among the other plaintiffs include his former Communications chief and the Mission Bay Park District Manager. All of these victims were well-established in their careers, yet still suffered the degradation and humiliation of sexual harassment. Other witnesses have acknowledged that the mayor had a reputation for "acting creepy" towards women who came to him for help. While many women who were not his employees felt intimidated, those who were his employees felt trapped. According to the complaint, the victim put up with the abuse and sexual advances simply to maintain employment.
In a deposition for a previous lawsuit, many women claimed that the former mayor put them in a headlock, where Filner put his arm around their necks and touched their breasts. Last year the mayor plead guilty to three criminal counts related to the sexual harassment charges and was sentenced to three months under house arrest as well as probation. Now the former mayor could be facing additional civil penalties.
Abuse of power and sexual harassment can occur at any level of employment. Even if a lower-level employee makes sexual advances or creates a hostile work environment, a defendant company can be held liable. If you have suffered from sexual harassment in the workplace, remember that you have the right to take action against another employee, superior, or a defendant company.
Employment lawsuits can be filed with assistance from the Nassiri Law Group, practicing in Los Angeles, Riverside, and Orange County. Call 949.375.4734.
More Blog Entries:
California Employment Law: New new Donor Protection Act, December 7, 2013 Orange County Employment Lawyer Blog
California's Top Employment Law Mistakes, Oct. 26, 2013, Orange County Employment Lawyer Blog