Most people living in Los Angeles are familiar with Uber and how the company and its competitors operate.   When a person needs a ride, he or she can take out a smartphone, open the company app and request a driver to come to a given location.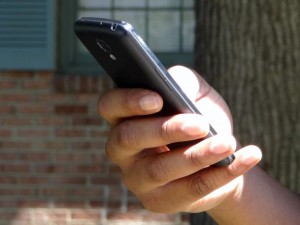 Drivers working for the company own their own vehicles and have to pay for a company-owned smartphone that allows them to respond to requests for rides. If they accept a ride request, they must pick up the passenger and take him or her to the desired destination. There is no exchange of money, because the company debits the money from customer's account and pays the driver after taking a percentage. There is no need to tip a driver, because that is supposedly covered in the company transaction.
As our Los Angeles employment attorneys can explain, the problem for these drivers is that these ride-sharing companies try to classify their drivers as independent contractors instead of traditional employees. The benefit for the company is huge. If a driver gets into an accident, the company can claim they are not responsible for any property damage or personal injury, because the driver is an independent contractor. This is a problem for the driver and injured victims, because the driver is not likely to have the same level of insurance coverage as the company.
Recently, Uber drivers have been taking legal action to become declared employees instead of independent contractors in California. However, these cases are being heard independently, and the rulings have no binding effect on future cases.   According to a recent article from the Wall Street Journal, a regulator in a new case has also ruled that a driver working for Uber is an employee rather than an independent contractor. This is causing concern to the company and its competitors, as this could seriously affect their business model use in cities across the country.
The reason for the rulings against Uber has to do with the definition of an independent contractor and the various tests to determine one's status. While there are contractors in virtually every industry, one of the easiest to understand is a home improvement contractor. If you own a home and decide to have your basement finished, you will likely call a contractor to do the job. This person is an independent contractor. He or she is not your employee. You will pick the flooring material and wall colors and then the contractor does the job. You will not provide tools or other equipment, and you will not offer instruction as to how to do each portion of the job, other than telling him what you want the final result to look like.
If you are unhappy with the contractor's work and fire him, he is not out of work entirely, as he will likely have many other homes on which to work.   You do not have to pay any benefits, and if he crashes his car on the way to your house, you are not liable for any damages caused.
In this case, the Uber drivers were told what year their cars had to be. They were required to purchase equipment from the company, and the company controlled every aspect of their drivers' performance, and this was enough to make the drivers classified as employees.
Contact the employment attorneys at Nassiri Law Group, practicing in Orange County, Riverside and Los Angeles. Call 949.375.4734.
Additional Resources:
Another Uber Driver in California Ruled an Employee, Not Contractor, September 2015, The Wall Street Journal, by Douglas MacMillan
More Blog Entries:
Allen v. Chicago – Overtime Pay for Smartphone Use After-Hours, Aug. 10, 2015, Orange County Employment Attorney Blog