A bill labeled "Dignity in the Driver's Seat" has been introduced in the California State Senate, taking aim at port trucking companies' exploitation of workers and failure to pay up for affirmed violations. This bill would make retailers who work with offending trucking companies jointly liable for their actions. Previous efforts have taken aim solely at offending trucking companies, but so many of these violators are still operating – despite unpaid final judgments on their records. This proposal strikes at their bottom line.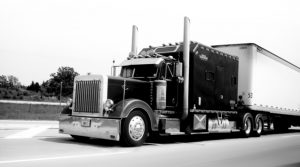 Sen. Ricardo Lara (D-Bell Gardens) introduced SB-1402 in an attempt to rein in current outstanding violations by port trucking companies as well as prevent future issues. The bill proposes creating a list of those trucking companies that have unpaid final judgments and distributing it to retailers. Retailers would then be issued a warning: Do business with any of the companies on the list, and you will have to pay in part for any future violations committed by that company. California has about 25,000 port truck drivers, according to a report from CDL Life. Port of Long Beach and Port of Los Angeles combined handle a fourth of cargo container traffic in the entire country. Those are major numbers for the regional economy, making it vital that oversight and regulations be implemented with effective and powerful authority. The bill has support from some high-ranking local officials, including the mayors of Long Beach, Los Angeles, and Oakland.
As our Los Angeles wage dispute lawyers can explain, the strategy of this bill is three-fold. First it creates a disincentive for retailers to work with trucking companies with exploitative practices. Second, this in turn pours more money into companies that treat employees fairly, rewarding them for fair wages and obeying labor laws. Third, it creates an urgency for companies with outstanding fines to address those violations in a timely manner and get their practices in compliance or risk losing everything. It manifests a situation where retailers are not only held accountable for the actions of trucking companies, but, perhaps more importantly, they cannot benefit from potentially lower prices, which are only possible because of mistreatment of their drivers.
Violations committed by some port trucking companies include failure to pay wages, unlawful expenses imposed on employees, lack of worker's compensation, mis-classification, and more. Investigative reports and prominent cases have uncovered practices such as forcing truckers to finance their own trucks with personal debt and classifying drivers as independent contractors. Some companies also have been found to take advantage of the immigration status of some of the drivers, who are often targets of labor abuses. Lara described the effect these violations have on the drivers, who struggle to make ends meet and support their families. He said these drivers are a pivotal part of the global economy, and there is no reason these cannot be great jobs once again.
If passed, this bill would do a great deal to drag this horrible problem out in the light. It would no longer just be the responsibility of courts and enforcement officials to police bad behaviors of trucking companies. The entire supply chain would be involved. Our experienced team of lawyers support all moves made to defend the rights of workers from the statehouse, and we will continue to fight for those same rights from the courthouse.
Contact the employment attorneys at Nassiri Law Group, practicing in Orange County, Riverside and Los Angeles. Call 949.375.4734.
Additional Resources:
Senator Lara Introduces 'Dignity in the Driver's Seat' Bill to End Rampant Exploitation of Port Truckers, April 11, 2018, Sen. Ricardo Lara Press Release
More Blog Entries:
Trucker Wage Lawsuit Results in $54 Million in Damages, Dec. 29, 2016, Los Angeles Employment Lawyers Blog