Disneyland Resort in Anaheim, Calif., has spread a bit of its magic to its workers by agreeing to increase minimum wage to $15 per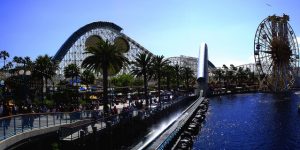 hour by January 2019. At the time of the announcement, minimum wage for park workers was $11 an hour, which will be bumped to $13.25 for the remainder of the year. To ensure the wages keep up with the times, minimum wage will increase again by mid 2020 to $15.45 per hour, and will continue to increase for workers near minimum income by 3 percent every year, according to a CBS MoneyWatch report.
The change comes after months of negotiations with nine labor unions advocating for higher pay for employees at Disneyland and California Adventure Park. Data on park employees from a study funded by park unions showed roughly one in 10 Disneyland workers had experienced homelessness recently. The study also showed 73 percent of respondents did not earn enough for basic expenses, including food, gas, or rent. The problem of low wages is compounded by long commutes and sporadic work hours that make it difficult to supplement income in any significant way. With roughly 30,000 employees, these numbers are significant.
Park representatives said this will be one of the highest entry minimum wages in the country, beating the scheduled gradual increase of minimum wage in Los Angeles and the state of California. Minimum wage in L.A. is currently $13.25 per hour for businesses with more than 25 employees and is scheduled to hit $15 per hour in 2020. California is scheduled to reach $15 in 2022. Continue Reading ›