Since Boeing announced that it will be moving thousands of engineering jobs out of the state of Washington, the union representing its engineers has filed an age-discrimination complaint with the Equal Employment Opportunity Commission (EEOC) as well as the Washington State Human Rights Commission. According to media reports and the complaint, Boeing  has intentionally implemented a scheme that amounts to widespread age discrimination. Though the company has called the claims "baseless" state and federal agencies will be pursuing and investigating the charges.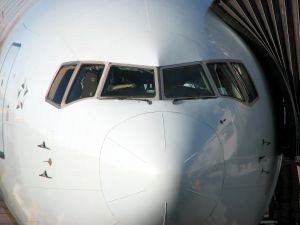 The company is seeking to move 1,000 customer-support engineer jobs from Washington to California. It also plans to move over 1,000 research and technology jobs to other states. According to a Boeing representative, the company is simply working to "diversify" the workforce. Our Orange County employment law attorneys are dedicated to protecting the rights of our employees. We understand the stress and challenges faced by individuals who have suffered discrimination. Our priority is to investigate every allegation and pursue rightful legal action on behalf of employees.
Union representatives claim that the company secretly changed criteria or retention rankings, which would determine which employees would take priority in the event of a lay off. The union learned of the strategy though whistleblowers. In adherence with the new retention rankings, older employees would be more susceptible to the company's layoffs. Effectively, the layoffs would impact employees with significantly more experience, and more years under their belt. According to union representatives, the action is in direct violation of the Age Discrimination in Employment Act. The union represents more than 21,000 Boeing employees in the state of Washington.
The EEOC is pursuing an investigation of the claims. In the event that the agency finds that the company committed age discrimination, then may bring a lawsuit against Boeing. Legal analysts point out that age discrimination cases can be more difficult to prove than those involving race or sex discrimination, but it is possible. In many age discrimination cases, the company will make a decision or policy change that unfairly or disproportionately impacts older employees. If the agency can prove that the company shifted retention ranking policies and disproportionately impacted older workers, then it could be successful in the claim.
Age discrimination is illegal in California or nationwide. There are many forms of age discrimination, all resulting in adverse employment action. Failure to hire, demotion, or termination are all examples of adverse employment action. If you believe you have suffered age discrimination, it is important to consult with an experienced advocate as soon as possible. If you are still employed, do not file any claims, abandon your position, or take legal action without the support and representation of an experienced employment law attorney.
Employment lawsuits can be filed with assistance from the Nassiri Law Group, practicing in Los Angeles, Riverside, and Orange County. Call 949.375.4734.
More Blog Entries:
California Employment Law: New new Donor Protection Act, December 7, 2013 Orange County Employment Lawyer Blog
California Worker Wins Wrongful Termination Lawsuit, January 1, 2014, Los Angeles Employment Lawyer Blog