It's fairly well-accepted that pretty people have an edge – greater popularity, higher grades, more job opportunities, more positive reviews, higher salaries – they're even punished less harshly by the criminal justice system for the same crimes as people generally deemed less attractive. Some could make a fair case that, despite the designation being broadly subjective, pretty is a privilege.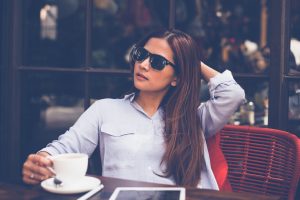 Yet, is it possible for people – women in particular – to face workplace discrimination because they are pretty? And is that something you could sue for?
Beauty Isn't a Protected Class, But Female Is
The answer is that while there have been cases where female plaintiffs alleged their good looks gave them a distinct disadvantage at work. In fact, a new study recently published in the journal Sex Roles reveals attractive women may be wrongly perceived as untrustworthy and liars.
In what we label the "femme fatale" effect, we proposed and found support for the notion that attractive female employee may be unfairly judged by what researchers called the "femme fatal" stereotype of one who is beautiful but also manipulative. Rooted primarily in insecurity of the person who is prejudiced, it can have adverse impact on a woman's career – within insult added to injury that few believe this is an actual detriment.
But whether that rises to the level of legal workplace discrimination is going to depend. Continue reading