Non-English speaking Americans and immigrants may face a host of difficulties when seeking jobs, obtaining employment, or when filing complaints or claims related to discrimination. According to local reports, the California Department of Fair Employment and Housing has finally ended a policy that prohibited non-English speakers from filing claims. The prior policy has been blamed for chilling state-employee discrimination claims, leaving workers vulnerable and unable to seek recourse. The department director made an announcement earlier this month with other department consultants who are responsible for investigating discrimination in housing, disability, and in the workplace.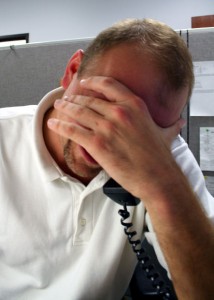 Two years ago, the department had implemented an English-only computer system that required any claimant (even those without English speaking abilities or without knowledge of discrimination law), to build their own case online and in English. The automated system produced a host of issues and challenges when sorting through allegations, making it more difficult and complicated for legitimate claims to succeed. Our Orange County employment discrimination attorneys are dedicated to investigating allegations of discrimination and helping employees recover the compensation they are entitled to.
The new program will still be paperless, however, claimants will have the option of working with a consultant. According to previous complaints, there wasn't sufficient time to investigate claims and the system created disparities for non-English speakers. With budget cuts and a shrinking staff, the agency was required to find loopholes to manage the volume of claims. Unfortunately, the automated "Houdini" system cut corners that created significant hurdles for claimants. The system automated many functions that were time-intensive and quickly determined that some claims did not require action.
The Fair Employment agency has been under investigation with a number of revelations. After the launch of the program the federal Housing and Urban Development agency (HUD) formally criticized the department for failing to investigate and close claims. A state Senate report also indicted that the agency was seeking formal approval before taking any action for claims of discrimination against public agencies. Other probes found illegal hiring and promotional practices within the agency.
The goal of changing the online filing process is to improve the quality and consistency of the caseload. Individuals who have suffered unfair treatment because of age, race, gender, disability and other statuses of protected classes will go through a human screener or consultant prior to filing their claims. Under the prior paper system, it took months of interviews and paper documents before a claim was formally filed with the Department of Fair Employment and Housing. While the new system streamlined the process, it also had the effect of chilling and resolving claims.
The automated system meant that some claimants offered too much information and others didn't offer enough evidence to support their claims. Using a human screener or consultant means that the process will have a pre-complaint inquire who can help to define and outline each case before it is filed. The agency hopes that less claims will be dismissed. Currently, the department gets 200,000 employment discrimination and housing complaints and most of them are related to workplace discrimination.
Costa Mesa employment lawsuits can be filed with assistance from the Nassiri Law Group, practicing in Los Angeles, Riverside, and Orange County. Call 949.375.4734.
More Blog Entries:
EEOC Files Religious Discrimination Lawsuit Against Food Lion, August 29, 2014, Orange County Employment Lawyer Blog
California's Top Employment Law Mistakes, Oct. 26, 2013, Orange County Employment Lawyer Blog