According to an update from the National Law Review Website, a California employee who asked for time off to donate a kidney was terminated just two days before California's new Donor Protection Act went into effect.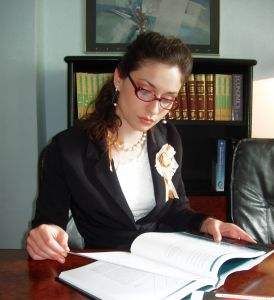 Employers are often looking for ways to save money even if it means terminating a loyal, long-time employee. A consultation with an experienced Orange County employment lawyer can ensure your employer has not taken advantage of you in the employment relationship.
The California Court of Appeals has allowed the employee to pursue a claim for the associational disability discrimination pursuant to California's Fair Employment and Housing Act.
The California court did not allow the employee to utilize the provisions in the the new Donor Protection Act because the law cannot be applied retroactively. But given the timing of the employers decision (to fire the employee just two days before the new Donor Protection Act took effect) – a nefarious motive can certainly be inferred.
The Donor Protection Act guarantees paid time off to employees who donate organs and/or bone marrow.
The goal of the act is to reward individuals who are saving lives with their organ or bone marrow donation.
The Donor Protection Act covers all employers who have 15 or more employers and requires them to provide paid time off to employees who are donating organs.
Although the employer may require up to 5 days of accrued paid leave for a bone marrow donation or up to two weeks of accrued paid leave for organ donation.
Collective bargaining agreements may modify these provisions and the new law certainly does not diminish greater benefits that may be provided by employees via a collective bargaining agreement or other employee benefit programs.
If an eligible employee chooses to take advantage of the Donor Protection Act they may take the leave in one solid block or incrementally. Incremental leave is allowed accommodate for employees who have to be out of work for more than one medical procedure separated by several weeks of work.
During the paid time off the employer must continue to provide health care benefits and the break in working for organ donation may not be counted as a break in service for purposes of salary adjustments, annual leave entitlement, vacation and sick pay accrual or seniority.
Similar to the Family Medical Leave Act, if an employee leaves to donate an organ they must be reinstated upon their return. The employee must be reinstated to the same or equivalent position.
Although the legislation is a step in the right direction it still leaves a number of questions unanswered including: Can an employer as the employee to take the leave at a more convenient time? Also, how much notice must the employee give his employer. These questions and more will have to be clarified and decided in the courts.
Costa Mesa employment lawsuits can be filed with the help of the Nassiri Law Group, practicing in Orange County, Riverside and Los Angeles. Call 949.375.4734.
Additional Resources:
California Court of Appeals Opinion, October 2013, Court of Appeal of the State of California.
More Blog Entries:
Employers Use Social Media to Discriminate in Hiring, Nov. 30, 2013, Orange County Employment Lawyer Blog
Age Discrimination Case Heard by U.S. Supreme Court, Oct. 15, 2013, Orange County Age Discrimination Lawyer Blog