One of the many campaign promises made by then-candidate Donald Trump was that he intended to make it very difficult for companies to hire immigrant workers.  As president, he has vowed to follow through on this promise.  This will hit California harder than most areas in the nation.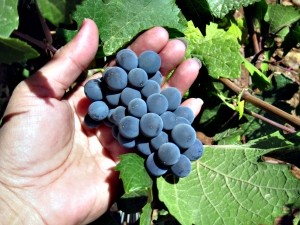 There are several reasons for this, and part of the problem is that California relies upon foreign nationals in vastly different sectors of industries.  There are obviously the agricultural workers who are sponsored with H2A, which is a visa program for temporary agricultural workers. However, there is also a program that is known as the H1A program that is for skilled workers with at least a university level education that performed work that is difficult for employers to staff with American workers.The biggest applicants for H1A workers are tech companies that like to hire computer programmers from countries such as India. We have a lot of these tech firms in Silicon Valley as well as in Los Angeles, which is becoming a major tech hub as well.  Recently, Mr. Trump has said he will crack down on this practice and make it much more difficult for tech firms to hire non-citizen workers. On the other hand, the industry claims there is simply not a supply of American workers to fill these jobs, and it is not about paying foreign workers less.
As for agricultural jobs, farm owners say it is virtually impossible to get American workers to take these jobs and then stay for the whole season.  They claim they pay well above minimum wage, and Americans would rather be unemployed than do this type work.  For this reason, the H2A program is very important.
According to a recent news article from the San Diego Union Tribune, lawmakers in California know the state cannot afford to lose the workers and must take steps to prevent this from happening. The way that can happen is by passing two bills known as Senate Bill 54 (SB 54) and Assembly Bill 450 (AB 450).  The laws would also protect workers from being deported by the ICE agents that are currently being deployed across the nation to conduct deportation raids.
As noted in this article, California has state domestic product worth over $2.4 trillion, and it is estimated that immigrant labor is valued at nearly $200 billion per year. This is a significant amount of money that would be taken out of the state economy, and that would be devastating for many workers and businesses.
While there are new laws that are being drafted to protect immigrant workers, there are already laws on the books.  If you believe that these laws are being violated with respect to your employment situation, you should speak with an experienced employment lawyer in Orange County as soon as possible to see if you have a valid claim.   One thing to keep in mind is that some employers will try to take advantage of immigrant workers, because they think they won't stand up for their rights.  You should do whatever you can to avoid being a victim of this scheme by knowing your legal rights.
Contact the employment attorneys at Nassiri Law Group, practicing in Orange County, Riverside and Los Angeles. Call 949.375.4734.
Additional Resources:
California can't afford to lose immigrant workers. These two bills protect them, March 30, 2017, By David Garcias, San Diego Union Tribune
More Blog Entries:
Employer to Pay $300k to Settle Claims From Workers Fired for Refusal to Vaccinate, Jan. 24, 2017, Religious Discrimination Lawyer Blog