A number of recent articles have boldly proclaimed that recent unpaid internship lawsuits have resulted in vast reductions of job opportunities and that the "era of internships is over," urging companies to simply steer clear of interns altogether.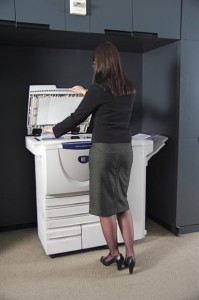 Our Costa Mesa wage and hour attorneys find this approach unfortunate, as in the long run, it does little to benefit the interns, the individual companies or the industry in which they hope to break into.
Regardless of whether these writers realize it, what they are doing is engaging in a classic form of victim blaming. Laws regarding how interns should be treated and what all parties should hope to receive from the arrangement have always been quite clear. However, it wasn't until fairly recently that companies began to be called out on their blatant ignoring of these laws, which was ultimately leading to the exploitation of interns as a form of free labor.
That was never the intention of the arrangement, and to suggest that those who suffered exploitation are somehow to blame for the "reduction of opportunities" is a wildly unfair assessment.
Previous cases that resulted in settlements or plaintiff victories include talk show host Charlie Rose, publishing company Hearst and the makers of the movie "Black Swan."
A number of new recent high-profile cases are still pending.
One involves a lawsuit filed in federal court in New York, alleging that Bad Boy Entertainment, spear-headed by Sean (Diddy) Combs violated minimum wage laws by treating her like an employee, yet not paying her. She claims that she was tapped to answer phones, book trips, prepare expense reports and get coffee. Other interns were not paid for time they wrapped presents and decorated the office during the holidays, the plaintiff says. She further contends that she and others received no training and were made to do work that otherwise would have been done by an employee, many times working from 9 a.m. until 6 p.m., sometimes later.
While she received a weekly $40 stipend for her travel commute, her internship was otherwise unpaid.
Another case involves a 25-year-old New Yorker who is suing Donna Karan International. He alleges that while he was promised an opportunity to learn from the high-profile fashion designer, he was mostly made to organize closets and fetch coffee.
Per the Fair Labor Standards Act, company arrangements with unpaid interns have to meet a certain set of criteria in order to be considered legal. That includes ensuring that the environment offers training that is similar to an educational environment, the understanding that the experience is meant to benefit the intern, that the intern isn't there to displace regular workers, that the employer doesn't receive any immediate advantage from the intern's activities and that both parties have a clear understanding prior to the start that the position is unpaid.
There are some advocates seeking to eliminate the unpaid internship altogether. For example, the Fair Pay Campaign is fighting to pass a law that would require all internships to be paid, saying only those who can afford to go months without pay truly reap the benefits anyway.
It's estimated that approximately 1 million internships are made available each year, with about 20 percent of those going unpaid without academic credit. Unpaid internships tend to be more prevalent in certain creative fields, such as fashion, film and politics.
Costa Mesa employment lawsuits can be filed with the help of the Nassiri Law Group, practicing in Orange County, Riverside and Los Angeles. Call 949.375.4734.
Additional Resources:
Unpaid Intern Lawsuits May Reduce Job Opportunities, Sept. 24, 2013, By Deborah L. Jacobs, Forbes.com
More Blog Entries:
Wage and Hour Lawsuit Filed Against Outback Restaurant Chain, Oct. 10, 2013, California Wage and Hour Lawyer Blog