California has long been a pioneer of worker's rights, and state law protects workers from many types of discrimination beyond those prohibited by federal law (such as religion and gender). The California Labor Code also lists many situations in which an employee is entitled to take time off work without being terminated or retaliated against. Many employees may not know that victims of domestic violence and sexual assault have employment rights under California. Now, a new law expands the duty of employers to advise employees of these rights.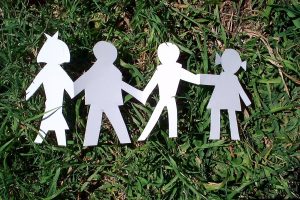 The Old Law and New Notice Requirements
Sections 230 and 230.1 of the California Labor Code provide specific rights to workers who have been the victim of domestic violence, sexual assault, or stalking. In general, these Code sections protect an employee's right to take time off work to attend to matters related to the crime they have suffered. These matters include: obtaining a restraining order or other legal protection; seeking medical attention; obtaining services from domestic violence shelters or rape crisis centers; participating in psychological counseling; and creating a safety plan to prevent the recurrence of the crime. Employers are prohibited from terminating, discriminating, or retaliating against an employee who exercises these rights.
According to the National Law Review, Section 230.1 was amended in 2016, and it now includes notice requirements. Employers with 25 or more employees must provide written notice to their workers about the rights afforded to victims of domestic violence and sexual assault. The notice also informs employees of their right to file a complaint with the Division of Labor Standards Enforcement if these rights are violated. The State Labor Commissioner has developed a form which employers can use to meet this requirement. GovDocs.com reports that employers are also required to facilitate safety measures for the employee. These may include a transfer or reassignment, changes to the employee's work schedule, changes to contact information or work station assignment, or changed locks.
Other Protected Time Away From Work
On an unrelated, but equally important note, Section 230 also protects employees' right to take time off work to perform jury service as required by law. Section 230.4 provides rights for volunteer firefighters, reserve police officers, and emergency rescue personnel. These employees may take up to fourteen days off work each calendar year in order to engage in training related to their service. (This provision only applies when the employer has fifty or more employees.) Section 230.5 allows victims of certain serious crimes to take time off work in order to attend court hearings and other proceedings at which their rights as victims are at issue. Section 230.7 prohibits employers from dismissing employees who are guardian to a school pupil, and who have been requested to appear at that pupil's school pursuant to a request made under the California Education Code. These are just some of the many protected circumstances in which an employee is legally entitled to take time off work without being fired.
If you believe you have experienced discrimination in the workplace as the result of jury service, first responder volunteer service, domestic violence, sexual assault or stalking, it is important to consult with an experienced Riverside employment attorney. You have legal rights which must be protected.
Contact the employment attorneys at Nassiri Law Group, practicing in Orange County, Riverside and Los Angeles. Call 949.375.4734.
Additional Resources:
California Corner: New Notice Requirements Regarding Domestic Violence Victims' Rights, September 14, 2017, National Law Review
More Blog Entries:
Ban-the-Box Now Law in California Employment Cases, July 11, 2017, Employment Lawyer Blog