According to TheCalifornian.com, a man who was employed as a maintenance worker recently filed a suit alleging he was illegally terminated.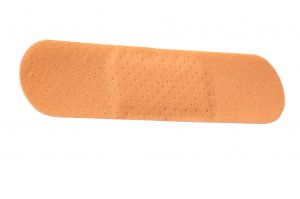 Our Costa Mesa disability discrimination lawyers know that employers will sometimes take advantage of both disabled and older workers and may even terminate them in violation of the law.
The worker filed a 15-page complaint and demanded a jury trial for the employer's actions and the resulting termination. The man was older than 55 years of age and had an injured back.
The former employee is now suing a company he had been employed by for over 20 years. He had injured his back on the job a few years ago while he replacing a heavy pump motor located at a beach and tennis club.
After he sustained the injury, a doctor who was hired by his employer informed him that he could return to work but that he should not lift anything weighing over 50 pounds.
After five months passed, the same doctor allowed the employee to return to work with no restrictions.
The employee's work hours were reduced from 40 to 32 hours per week, which prompted the man to complain to the human resources department.
The company made adjustments and changed the worker's job so that he could continue to work. Unfortunately, it suddenly reversed course after two months and fired the worker.
The stated reason was an inability to accommodate the employee's disability.
Its an especially troubling situation because the employee had a 25-year history with the company by the time he was terminated. Furthermore, the employer had adequately and successfully accommodated the employee for a few months prior to the termination.
In California, it is against the law if an employer discriminates against workers with a disability. In addition, it is required under the law that California employers provide accommodations that are reasonable to disabled individuals in the workplace.
Discrimination based on disability can be seen in today's employment environment when an employer decides to terminate, fails to promote, or demotes a particular employee because that individual suffers from a disability, making them a little slower than other employees or different in some other way.
All employment lawsuits should be handled by an attorney but generally, an employer breaks the law when they discriminate against an employee on the basis of their disability.
It is important for all employees to remember that if they suffer from a serious medical condition or injury while employed, the employer is required to attempt to find a method of accommodation that meets any new medical restrictions.
This remains true regardless of whether the injury suffered was related to work.
Costa Mesa employment lawsuits can be filed with assistance from the Nassiri Law Group, practicing in Los Angeles, Riverside, and Orange County. Call 949.375.4734.
More Blog Entries:
In-House Alternative Dispute Resolution: Hidden Power Imbalances, December 9, 2013, Orange County Employment Lawyer Blog
Age Discrimination Case Heard by U.S. Supreme Court, Oct. 15, 2013, Orange County Age Discrimination Lawyer Blog