A California pregnancy discrimination lawsuit failed when both a trial and appellate court agreed that a requested accommodation for job stress reduction was not "reasonable" for an employee working in a high-demand role at a non-profit domestic violence shelter.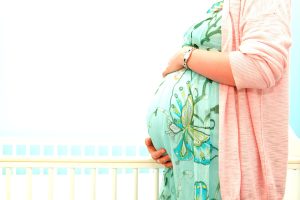 Before we dive into why the court decided as it did (and why this same accommodation request might be reasonable in another job post), our Los Angeles pregnancy discrimination lawyers should explain that legal protections against pregnancy discrimination are first and foremost rooted in Title VII of the Civil Rights Act of 1964, which prohibits discrimination on the basis of sex – which includes pregnancy and pregnancy-related conditions (current, past, or potential pregnancy, medical conditions related to pregnancy/childbirth/lactation, having/not having an abortion and use of birth control, etc.).
There's also the Americans with Disabilities Act, or ADA, which protects against discrimination on the basis of disability. Although pregnancy isn't a disability, some pregnant workers may have impairments related to their pregnancy that constitute a disability that entitles the worker to reasonable accommodations at work.
And lastly, California law protects employees from discrimination or harassment because of pregnancy, childbirth, or any related medical condition because of pregnancy. It is illegal to deny or interfere with an employee's pregnancy-related rights.
This brings us to the question of what is a "reasonable accommodation" for a pregnant employee. The answer depends somewhat on the specifics of the worker's medical condition, as well as what type of job they have.
A reasonable workplace accommodation is a change to the application/hiring process, the way the job is done, or the work environment that would allow a qualified individual to perform essential job functions and enjoy equal employment opportunities – so long as they do not create an undue hardship or direct threat to the employer.
So the question before the California Court of Appeal, First Appellate District, Division Three in the case of Lopez v. La Casa de Las Madres was whether a request for less stress at work was "reasonable." According to court records, plaintiff was a domestic violence shelter manager, supervising 10 other workers – including advocates, case managers, and night shift crisis counselors. She interacted directly with victims of domestic violence, spending 30 hours at the shelter and 10 hours on administrative tasks. She was also always on call, and was expected to cover shifts when other workers were absent. She oversaw emergency situations and was expected to be available 24/7 when those situations arose. Some of the residents of the shelter could also be dangerous themselves, some armed with firearms and entertaining ideations of murder/suicide. Staffers have access to regular counseling for secondary trauma because the work can be very stressful.
Plaintiff said she notified her employer of her pregnancy and anticipated September 2016 due date a few months prior to it. She was moved to modified duty soon thereafter, and went on leave a few weeks before the birth due to pregnancy-related symptoms. After the birth, she experienced some complications. She alleges that from that point forward, the employer started harassing her in communications, failed to engage in an interactive process to determine reasonable accommodations, and refused to requests for "modest" accommodations that were put forth by her doctor. These included time off to continue mental health treatment and flexible and/or shortened work days to help ease severe anxiety and depression triggers the work caused. The employer stated that while it could provide time off for therapy, the shelter couldn't function indefinitely without a manager. Further, the manager wouldn't be able to perform essential duties of the job without making big decisions in stressful situations at unpredictable intervals. The company did offer to extend her leave and then allow her to return temporarily in a different capacity that paid hourly and wasn't as stressful. The pay was less than she'd been getting before, but more than what others who had taken the job before her made. Plaintiff did not want to take this position.
She ultimately did return to work, but said pregnancy complications forced her to quit soon after. (Those complications weren't expressly stated in her complaint, though testimony at trial appeared to indicate post-partum depression.) She said the company later misrepresented her departure as a "termination," which made it tough for her to land another job after that.
At trial, no medical experts testified on plaintiff's behalf. The court held that plaintiff failed to establish that the condition for which she sought accommodation was pregnancy-related because she'd been both stressed and depressed prior to giving birth. But the appellate court said that even assuming her depression was related to pregnancy, she failed to show she could perform the essential functions of her job with a reasonable accommodation. The job is inherently stressful, both courts agreed, and there was no reasonable accommodation that could make it less so. Thus, the trial court decided the case in the employer's favor, and the appellate court agreed with that conclusion.
Contact the employment attorneys at Nassiri Law Group, practicing in Newport Beach, Riverside and Los Angeles. Call 714-937-2020.
Additional Resources:
Lopez v. La Casa de Las Madres, March 16, 2023, California Court of Appeal, First Appellate District, Division Three