The road to economic recovery has been marked by a stagger more than a stride.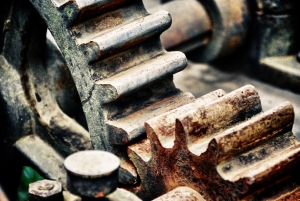 As such, our Costa Mesa employment lawyers know that while the number of full-time positions has waned, the number of part-time and temporary jobs has seen a significant uptick. At least in the immediate term, there is no real sign that this will change.
Temporary workers in California are almost always at a disadvantage, in comparison to full-time workers. They aren't given health benefits, disability benefits or many of the other considerations that those with more permanent positions enjoy.
However, this does not mean they are without rights, which we intend to explore here in this two-part blog series.
ProPublica, investigative journalism non-profit center, partnered with TIME Magazine and recently published an in-depth expose on the rights of temporary workers.
The proliferation of this kind of job has become widespread, with temps used by some of the largest chain companies in the country, including Nike, Macy's Walmart and Frito-Lay. It's become such a massive segment of the market that its led to regional pockets that have become known as "temp towns," where neighborhoods are packed with temp agencies and it's nearly impossible to land a job without going through one of them.
As of June 2013, the U.S. Labor Department reported that there were a record number of temporary workers – 2.7 million. That's one-fifth of the total job growth that we've seen since the end of the Great Recession back in the summer of 2009. Annually, one out of every 10 workers is directed to work through a temp agency.
The vast majority of these agencies are blue-collar, overwhelmingly warehouse and factory work. More frequently, business models of some of these large corporations are shifting to accommodate more and more temporary laborers – to the detriment of full-time positions.
Many of these workers feel fortunate to have work at all. However, their position as a temporary employee makes them far more vulnerable. The way the system is set up, it essentially insulates companies from a host of liability claims, including workers' compensation, unemployment taxes, duties to ensure workers are legally allowed to work in the country and union negotiations. As a result, temporary workers tend to suffer higher injury rates. Federal researchers have concluded that they often spend countless unpaid hours waiting at centers for work and they often must pay certain fees that make their ultimate take-home pay less than minimum wage. On the whole, temporary workers earn about 25 percent less than full-time, permanent workers.
The concentration of these so-called "temp towns" is across the board, ProPublica asserts. Areas of the South and Midwest, particularly South Carolina, Tennessee, Illinois and New Jersey, are especially vulnerable. San Bernadino County, California ranks eighth in the country in terms of temporary worker concentration, with about 4.8 percent of workers holding temporary status.
In these areas, it's not at all uncommon to see entire businesses that have virtually no full-time, permanent employees. Rather, almost all of the workers are culled from temp agencies.
One out of every five manual laborers today is from a temp agency. One in six assemblers are also temporary.
There is nothing inherently wrong with temporary agencies. They can in fact provide a valuable service in terms of helping companies stay flexible. For workers, they have the benefit of "trying out" for a job and they gain work skills, a paycheck and something to keep their resume current.
But there is also a significant downside.
We'll explore more of this in Part 2 of our blog series on temporary worker rights in California.
Costa Mesa employment lawsuits can be filed with the help of the Nassiri Law Group, practicing in Orange County, Riverside and Los Angeles. Call 949.375.4734.
Additional Resources:
The Expendables: How the Temps Who Power Corporate Giants Are Getting Crushed, June 27, 2013, By Michael Grabell, ProPublica
More Blog Entries:
California Unpaid Internships May Warrant Wage Lawsuits, July 3, 2013, Costa Mesa Wage and Hour Lawyer Blog