Sexual harassment training was supposed to be mandatory for virtually all employees in California as of Jan. 1, 2020. That was thanks to Senate Bill 1343, which was passed in September 2018. However, that date has been pushed back to Jan. 1, 2021 because of SB 778, which state lawmakers quietly passed in August. SB 778 pushed back the implementation of SB 1343 by a full year.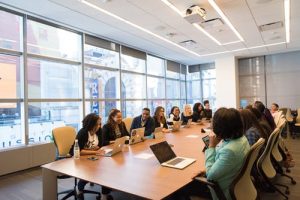 You'd be forgiven for being mistaken and not realizing employers had another full year before they are mandated to be in compliance. CapRadio was. In a correction, the media outlet wrote, "(SB 778) came with no announcements or notification from the lawmaker's office."
That said, our Los Angeles sexual harassment lawyers would encourage companies to that haven't already begun the process may want to explore how to do so this year so there aren't any surprises with compliance issues in 2021. The more your workers understand about sexual harassment and your company policies for dealing with it, the more likely it can be appropriately handled from the start (which means better morale for your workers and less chance of litigation for you). It will also allow you to be prepared well ahead of time so your company isn't scrambling last-minute to comply.
What Does SB 1343 Require
As it stands, the California Fair Employment and Housing Act (FEHA) outlines a number of unlawful employment practices, which include harassment of an employee either directly by an employer OR indirectly by agents of the employer with the employer's knowledge. This is the provision under which many California sexual harassment claims are filed. An "agent of an employer" is a co-worker or other employee of the company. If you report the harassing conduct to your employer and your employer does nothing, you then may have grounds to file a sexual harassment lawsuit against your employer.
SB 1343 requires any employer who employs five or more employees (including seasonal and temporary workers) to extend a minimum of two hours to train all supervisory employees AND at least one hour of sexual harassment training to all non-supervisory employees. After the initial training session, additional training must be conducted at least once every two years thereafter.
The law also directs the state's Department of Fair Employment and Housing to develop and/or obtain online sexual harassment prevention training courses for both the 1- and 2-hour requirements. The department must also make develop or obtain fact sheets and posters on preventing sexual harassment in California. These materials, to be produced in multiple languages, are intended to be made available to employers, employees and the general public.
Every employer must obtain these information sheets and materials for reproduction and distribution to workers.
Some of the information available on these posters should help employees by:
Identifying sexual harassment as illegal;
Defining sexual harassment under both state and federal statutes;
Describing examples of sexual harassment;
Detailing the employer's internal complaint process for reporting sexual harassment;
Explaining the legal remedies available through the DFEH;
Indicating how to contact the DFEH;
Explaining state laws that protect workers who report sexual harassment from being subject to retaliation.
An employer who violates any of the requirements under SB 1343 can be compelled by the DFEH to do so.
Contact the employment attorneys at Nassiri Law Group, practicing in Orange County, Riverside and Los Angeles. Call 949-375-4734.
Additional Resources:
Sexual Harassment Pamphlet, December 2018, California Department of Fair Employment and Housing