The Trump administration recently loosened labor law protections by making it more difficult for franchise employees to sue corporations for wage theft under the joint employer rule. Those who work for subcontractors and staffing agencies will have a tougher time securing legal remedy for labor law violations. The new rule issued by the Department of Labor also makes it more challenging to prove that a corporation is responsible for the labor law violations committed by franchise owners and contractors.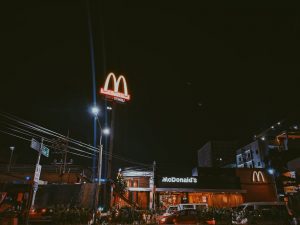 The new rule, which is no surprise having been on the table since last April, are enacted under the administration's supposition that reducing corporate regulation will stimulate economic growth. It's been praised by business groups, but worker advocates and unions sharply oppose it.
Central to this rule was the question of whether a corporation can be considered the "joint employer" of a worker for a franchise. There have been numerous cases wherein large companies have been sued for labor law violations – including wage theft – that was committed by the owner of a franchise. What this rule does is set a higher standard for "joint employer." As our Los Angeles wage theft lawyers can explain, the new rule stipulates that companies are considered joint employers only if they:
Hire
Fire
Supervise
Set pay
Maintain employment records
This is in stark contrast to the efforts of the previous White House administration, which had sought to expand the definition of joint employers under a 2016 rule.
It's estimated there are more than 733,000 franchise establishments nationwide. The concern is that the new rules have made it easier for large companies like McDonald's to cheat their workers and turn a blind eye to wage theft and other workplace violations.
Fortunately for workers in California, the new rule is expected to have no impact on worker protections – at least according to a California Labor Department spokeswoman quoted by the L.A. Times. California's labor laws aren't preempted by the U.S. Fair Labor Standards Act, under which this new rule was passed.
Here in the Golden State, the definition of "employer" is fairly broad, indicating direct or indirect employment with exercise of control over a worker's wages, working conditions or hours. We also have the highest minimum wage rates and a lower threshold for overtime pay than what is required by federal standards. In fact, California has the strongest wage and hour laws in the country.
Still it should be noted that the 9th Circuit Court of Appeal (the federal district court with jurisdiction in California) ruled in October that McDonald's Corp. wasn't liable for wage theft committed by a California franchisee. In October, the court declined to reconsider that ruling, which was issued 2-1. Restaurant workers in Salazar v. McDonald's Corp. had sued the parent corporation, claiming denial of overtime and meal and rest breaks under California's labor law.
It's still possible that ruling could be appealed to the California Supreme Court. Evidence was presented revealing that McDonald's Corp. could have prevented the alleged wage-and-hour violations but did not because the franchisee voluntarily (with the corporation's strong urging) used the corporate computer system for timekeeping, scheduling, overtime and pay determinations. It was this setting that reportedly caused workers to be cheated out of pay.
Contact the employment attorneys at Nassiri Law Group, practicing in Orange County, Riverside and Los Angeles. Call 949-375-4734.
Additional Resources:
Trump administration makes it harder for franchise employees to sue over wages, Jan. 13, 2020, By Justine Coleman, The Hill