Nevada recently became the first state to ban employment discrimination of job applicants who use cannabis. Although other states have been inching toward this kind of measures, and employers have been adopting marijuana-friendly practices internally, Nevada is the first to adopt this into state law.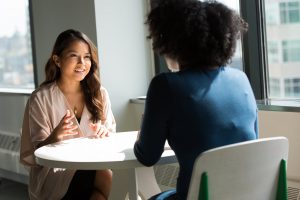 Los Angeles employment discrimination attorneys at The Nassiri Law Group (who also have extensive experience in California cannabis law) recognize that perhaps this isn't all that surprising given Nevada's long-time reputation as a libertarian-leaning state. It's not clear whether others will follow, but it could set a strong precedence in other states where the drug is legal both for medicine and recreation.
Vice.com reports the new law, which comes three years after the state legalized cannabis, will take effect in 2020 and prohibits companies from declining to hire potential employees who test positive for the drug.
Exceptions to Cannabis Anti-Discrimination Law Could Prove Problematic
The state's Democratic governor officially signed off on AB132 earlier this month, noting it does allow for exceptions for those working in the transportation and public safety sectors. Among the specific exceptions noted:
Emergency medical technicians
Firefighters
Workers who operate a motor vehicle
Individuals whose performance could adversely impact the safety of other people
Employment attorneys in California recognize that laws this last exception allows for a pretty sizable loophole, especially considering it is at the sole discretion of employers to decide what might impact one's "safety." For instance, could the potential for impact to public safety be the same for a physician as for, say, a daycare worker? This is where our legal team sees the possibility of some potentially fierce legal challenges ahead.
The law does give employees who fail the drug test an option. If workers test positive for cannabis during their first month on-the-job, they'll have the option of challenging the exception finding by paying for their own subsequent test. If it comes back positive, they should be able to retain their jobs – absent any indication the worker was using the drug or intoxicated while working.
On-The-Job Cannabis Use Not Protected
Using cannabis at work isn't considered a protected action – not under Nevada's new law and certainly not under federal law.
Lawmakers expressly indicated the intent of the measure is to protect workers from being treated unfairly if they use the drug off-the-clock. Trace amounts of the psychoactive ingredient, THC, can be detected in either urine or blood weeks or even months after use. The question is whether it's fair for those workers to face hurdles with which others using alcohol or other legal substances don't have to contend.
Will the Law Apply Elsewhere?
This measure is applicable only to Nevada workers, though it's plausible California courts will take note of it amid a challenge to existing legal precedent.
In New York City, council passed a measure a few months ago prohibiting companies from requiring new job applicants form passing a drug test – and proving themselves cannabis free – in order to land a job. That's noteworthy because New York doesn't even have a marijuana legalization statute in place yet.
In Maine, the state Department of Labor issued guidance to employers, instructing them not to discriminate on the basis of an applicant/employee's cannabis use. However, there aren't any laws that specifically deal with THC testing.
Contact the employment attorneys at Nassiri Law Group, practicing in Orange County, Riverside and Los Angeles. Call 949.375.4734.