Carl's Jr. Fined $1.45 Million by City of LA for Wage Hour Violations
According to a recent news article from CNN, the City of Los Angeles has issued a demand for $1.45 million from fast food chain Carl's Jr.  This money is to pay fines and make restitution for employees that were underpaid. The city found that the company did not pay employees minimum wage pursuant to local law for over a six-month period.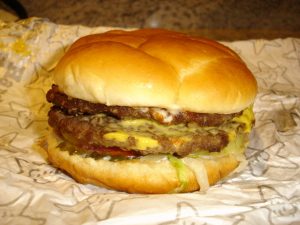 At the time of these findings, the minimum wage in the City of Los Angeles was $10.50.  Pursuant to legislation already passed, the minimum wage for hourly workers has already gone up to $12 per hour for employers who employ more than 26 people.  By the year 2020, there will be a city minimum wage of $15 dollars per hour.In this case, an employee at Carl's Jr. called the city and told them that they were being paid less than minimum wage.  In response to this information, the city began an investigation in into that location and other locations managed by the same company.    This company garnered a bit more attention, as the CEO was nominated for the position of Secretary of the Department of Labor by President Donald J. Trump.  He later withdrew his name from consideration for the position as it seemed that he did not have enough support from either political party to get confirmed by the senate. The issues surrounding his withdrawal were allegations of a domestic incident with his then wife, and the discovery that he had employed an undocumented person as his housekeeper.
A city spokesperson clearly stated that paying an employee less than minimum wage is not only a violation of the law, but also a "slap in the face" to workers who are trying to make ends meet and take care of themselves and their families.  It should be noted that the restaurant ownership claims that any payment of employees that was less than minimum wage was not intentional as it was an "inadvertent payroll error."  The company also claims that the fines by the city are excessive, as the company admitted it made a mistake.
This is of course no small company.  The company also owns the Hardees brand, which is used in the U.S. east of the Mississippi River instead of the Carl's Jr. brand, even though they are essentially the same fast food restaurant.  The company also runs the Red Burrito chain and Green Burrito chain.
As our Los Angeles employment attorneys can explain, failure to pay minimum wage or failure to pay overtime is a major violation of the labor laws and can be the basis for filing a wage hour dispute. One of the best things you can do to increase your chances of a successful outcome is to keep all timesheets and schedules as well as writing in a journal so you have accurate records to present to your attorney during the initial consult.  The more records and information you have the easier it will be to assess your loss and calculate damages.
Contact the employment attorneys at Nassiri Law Group, practicing in Orange County, Riverside and Los Angeles. Call 714-937-2020.
Additional Resources:
Carl's Jr. slapped with $1.45 million fine for underpaying L.A. workers, June 27, 2017, By Julia Horowitz, CNN Money
More Blog Entries:
Employer to Pay $300k to Settle Claims From Workers Fired for Refusal to Vaccinate, Jan. 24, 2017, Employment Lawyer Blog