Many companies – particularly those that serve or sell any kind of food or beverages – may have strict policies about when and where employees can consume those goods and how they must pay for them. However, there may be some cases when a physical condition or illness may necessitate a reasonable accommodation that deviates from such policies. This was the case in EEOC v. Dolgen corp, LLC, dba Dollar General Corporation, recently before the U.S. District Court for the Eastern District of Tennessee.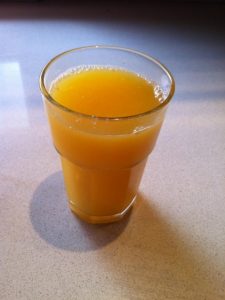 The worker in this case was a cashier who was also a diabetic who was insulin-dependent. This condition is also referred to as Type 1 diabetes, and it occurs when the body fails to produce insulin, which is the hormone the body needs to get glucose – the simple sugar used for energy, derived from sugars and starches. A condition called hypoglycemia, also known as low blood sugar, can arise when the level of glucose in the bloodstream drops below normal. Symptoms can range from being shaky to dizzy to weak or irritable to losing consciousness or having seizures. It can even be deadly if not treated right away.
According to the Equal Employment Opportunity Commission, plaintiff had previously informed her supervisor that she was a diabetic and asked on several occasions that her supervisor let her keep a sugary drink, such as juice, near the register to help prevent a hypoglycemic episode. Her supervisor would later testify at trial that it was company policy not to allow cashiers to keep any food or drinks near the register, as it did not allow "grazing" by cashiers. However, the company did have a reasonable accommodation policy that could have allowed the worker to keep her drink near the register. Problem was that for whatever reason, the workers at this particular store – including the management – were unaware of this policy. 
One day, while working alone in the store, the worker in question consumed a small container of orange juice from the store before she paid for it (and she did later pay for it). This was in conflict with the company's policy against grazing. However, she only did so, she said, because she felt the onset of a hypoglycemic attack. Once the medical emergency risk had subsided, the worker paid for the bottle of fruit juice, which cost a grand total of $1.69 plus tax.
A few weeks later, a district manager, alongside a loss prevention supervisor, went to the store to address a reportedly ongoing issue of "inventory shrinkage." It was at that time the worker confessed to drinking an orange juice before she had actually bought it. Managers fired the worker – even though they were aware she consumed the juice because of her Type 1 diabetes and even though she had asked to keep the juice at her register, a request that was denied.
The former worker filed a complaint with the EEOC, which in turn filed a lawsuit for disability discrimination, which the victim later joined.
After settlement negotiations failed, the case went before a jury, which awarded $27,565 in back pay to the worker, plus another $250,000 in compensatory damages.
The EEOC later released a statement saying that while they were "very pleased" with the verdict, it's disappointing that companies continue to flout the basic requirements under the Americans with Disabilities Act. Here, although the company had a policy for reasonable accommodation, it failed to make sure its employees and supervisors knew about it. Then, rather than accept responsibility for this, the company tried to argue the worker wasn't entitled to a reasonable accommodation. That strategy didn't pay off in this case.
Jurors sent a very clear message here: Train your workers on the ADA's reasonable accommodation requirements.
Contact the employment attorneys at Nassiri Law Group, practicing in Orange County, Riverside and Los Angeles. Call 949.375.4734.
Additional Resources:
Jury in EEOC Suit Says Dollar General Must Pay Former Employee Over $277,565 For Disability Discrimination, Sept. 19, 2016, EEOC
More Blog Entries: