Recent tragedies in Paris and San Bernardino have given rise to concerns about a backlash against those who are perceived to be Muslim or about those who are perceived to be Middle Eastern. The Equal Opportunity Employment Commission has spoken out and released a statement remind employers and employees to be especially aware of potential illegal discriminatory behavior against vulnerable communities.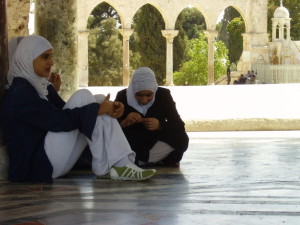 Employers must be aware of their obligations, not only to avoid discriminating in hiring, firing, promotions, and other terms and conditions of employment but also to make sure that workplaces do not become hostile environments for people who are perceived as Muslims. EEOC's statement urges employees who have experienced discrimination to report the behavior both to the appropriate officials within their workplaces as well as to report the discriminatory behavior to the Equal Opportunity Employment Commission.
Preventing Discrimination Against Workers Perceived as Muslims
According to National Law Review, EEOC commended companies which have already taken steps to either issue policies related to harassment and discrimination, or who have taken steps to re-issue these policies. For companies who do not yet have official policies in place, EEOC has provided resources to help prevent religious discrimination against those perceived as Muslim or Middle Eastern.
One such resource is a question-and-answer document to help employers understand their responsibilities to make religious accommodations and to prevent harassment in the workplace. This resource reminds employers:
Not to discriminate against an employee who wears a hijab or head covering out of concerns the religious attire will make customers uncomfortable. The fact an employee wears a hijab should not be a consideration preventing the employee from being hired, nor should it cause employers to assign the person to a position which does not require interaction with customers.
Not to accommodate client requests to ask Muslim employees not to wear a hijab or client requests not to work with Muslim employees. If a client asks to work with someone who isn't Muslim or asks the company to have the worker remove the hijab, the employer should explain the legal requirements for equal opportunity employment.
To take action if co-workers are engaging in harassing behavior. If co-workers are calling a Muslim or Middle Eastern person a terrorist or insinuating affiliation with ISIS, managers and company personnel must respond to stop the harassing behavior. Even if a Muslim employee is routinely singled out for discussions about terrorism, the employer should take action if the employee complains that the conversations are making him uncomfortable.
To provide accommodation to allow Muslim employees the opportunity to pray at periodic intervals as required by their religion. Employers are required to provide reasonable accommodations, but can take into account any undue hardship other workers could experience.
Employers must be aware of their obligations to make reasonable accommodations, to protect Muslim workers from harassment by co-workers, and to avoid illegally discriminating against people perceived as Muslim or Middle Eastern. Vigilance in avoiding illegal harassment is more important than ever in light of rising hostilities.
Contact the employment attorneys at Nassiri Law Group, practicing in Orange County, Riverside and Los Angeles. Call 949.375.4734.
More Blogs
Allen v. Chicago – Overtime Pay for Smartphone Use After-Hours, Aug. 10, 2015, Orange County Employment Attorney Blog