Riverside pregnancy discrimination attorneys at The Nassiri Law Group know that discrimination of new mothers extends even far beyond the gestation period. Breastfeeding discrimination/ caregiver discrimination – an extension of pregnancy and gender discrimination – is a serious problem in California workplaces as well as throughout the country. A report in 2016 from the Center for Worklife Law at the University of California, Hastings College of Law pointed to an 800 percent uptick in the number of breastfeeding-related discrimination lawsuits in the decade prior.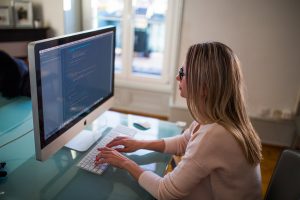 Now, California has boosted protections for employees who are nursing, starting Jan. 1, 2019 with Assembly Bill 1976, signed by the governor in September. Existing law already requires all employers in California to provide a reasonable break time for accommodation of workers to express milk for their children. State law also mandates that companies offer a private space to do so that is somewhere other than a toilet stall that is reasonably close to one's work area. Violations are subject to civil penalty by the state Labor Commissioner.
The new bill requires employers to make a reasonable effort to provide space to pump or breastfeed that isn't in a bathroom – even if the space is temporary. Agricultural employers could be compliant by providing a space that is private, enclosed and shaded (including but not limited to an air-conditioned cab of truck or tractor). Employers who make a temporary space available need to show that providing a permanent space would cause undue hardship and that the temporary space is still free from intrusion, used only for lactation and meets other state specifications. Agricultural employers could be compliant by providing a space that is private, enclosed and shaded (including but not limited to an air-conditioned cab of truck or tractor).
As our Riverside pregnancy discrimination attorneys can explain, lactation discrimination lawsuits are a subset of employment discrimination cases centered around a female worker's ability and right to breastfeed or (more commonly) pump breast milk at work. It was only in 2010 that Section 7(r) of the U.S. Fair Labor Standards Act (29 U.S.C. 207) was updated via the Patient Protection and Affordable Care Act to mandate employers extend time for reasonable breaks for employees to express milk for up to one full year after a child's birth.
Employers must also provide a private place somewhere other than a bathroom to do so. The law has some limitations, though. It gives smaller companies (those with fewer than 50 employees) an exception if the provision's requirements would pose some undue hardship resulting in "significant" expense or difficulty given the firm's size, resources and structure. However, nothing in the federal law preempts state laws that provide greater worker protections.
The right is further protected by precedent set in 2014 with the U.S. District Court of the District of Columbia ruling in Brown v. District of Columbia. The court held in that case that breastfeeding is to be considered a medical condition related to pregnancy, and therefore employers are mandated to provide accommodation per the Pregnancy Discrimination Act.
If you believe you have been the victim of pregnancy discrimination or lactation discrimination in California, contact our experienced Riverside employment attorneys today.
Contact the employment attorneys at Nassiri Law Group, practicing in Orange County, Riverside and Los Angeles. Call 949.375.4734.
Additional Resources:
Do you pump breast milk? You have a right to private area at work under new California law, Sept. 30, 2018, By Alexei Koseff and Andrew Sheeler, Sacramento Bee
More Blog Entries:
Los Angeles Pregnancy Discrimination Alleged at $4 Billion Firm Owned by a Woman, Nov. 18, 2018, Riverside Pregnancy Discrimination Lawyer Blog