According to a New York Times article, McDonald's employees have filed lawsuits in New York, Michigan and California. The class action lawsuit claims that several franchise owners under paid employees illegally by deleting hours from their time cards, not paying overtime and demanding employees work off the clock. In some cases, workers claimed that franchise owners required them to show up to work but then demanded that they wait as long as two hours for an adequate number of customers to come to the store — without being paid. Other claims in the lawsuit indicate that McDonald's required employees pay for their own uniforms, effectively reducing their hourly wage below the federal minimum of $7.25 per hour.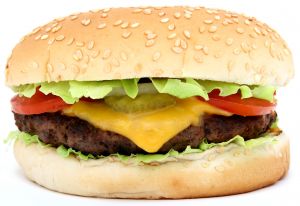 Our <a href="https://www.orangecounty-employment-lawyer.com/lawyer-attorney-1845124.html">employment lawyers in California</a> know that many fast food workers are not treated fairly by their employers.
A McDonald's employee spokesman said that wages are already at rock bottom and demand that McDonald's stop skirting the law in an attempt to increase corporate profits. In three lawsuits brought in California, McDonald's employees claimed that restaurants did not pay them for all the hours that they worked. In addition, these workers claimed the franchise deleted hours worked and claim that they were denied rest and meal breaks – both are required by law.
Attorneys for the employees argue that McDonald's should be considered a joint employer and be forced to split liability with individual restaurants in the company. In the past franchise ran businesses, like McDonalds, have argued that they are not joint employers, allowing them to shield themselves from liability. Their argument is that the individual restaurants are run as independent businesses and therefore the company itself is not responsible.
This series of lawsuits also includes cases filed in New York. New York workers claim that they were not provided with the reimbursement for the cost of getting their uniforms cleaned.
In addition, there were seven lawsuits filed against individual McDonalds restaurants. The seven suits include claims against roughly 100 restaurants located in the state of California.
The attorneys who represent the McDonalds workers explain that franchises utilize software given to them by the company that calculate a sales to employee ratio and informs managers and owners about staffing rates –  when sales fall below particular level within an hour the program informs them that they are not staffed in an efficient manner.
The result of this program is many McDonalds employees were ordered not to clock in for up to two hours after they arrived and forced to wait at the restaurant for more customers to arrive. A number employees also claim they were instructed to clock out but still required to stay in the parking lot or restaurant through slow periods. The franchise owners required employees to wait around in the event they were needed to clock in again when the hourly sales picked up. Many workers also claim they were ordered not to take breaks if the restaurant was under staffed.
<em>Costa Mesa employment lawsuits can be filed with assistance from the Nassiri Law Group, practicing in Los Angeles, Riverside, and Orange County. Call 949.375.4734.</em>
More Blog Entries:
Employer's Uneven Discipline Supports Employee's Retaliation Claim, February, 15, 2014, Los Angeles Employment Lawyer Blog
Orange County Discrimination Apparent in Off-Hand Comments, February, 11, 2014, Los Angeles Employment Lawyer Blog