A senior sales manager who once worked for Oracle Corporation is filing a wrongful termination lawsuit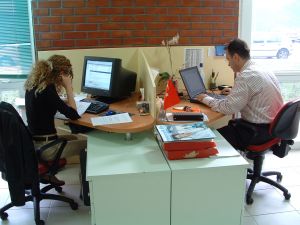 A consultation with an experienced Costa Mesa wrongful termination lawyer can help you decide if your employer has retaliated against you or terminated you in violation of California or federal law.
A former sales manager has filed a wrongful termination suit claiming that actions by his employer violated California labor law and federal employment law.
The employee's lawsuit specifically claims that he was fired due to his national origin and was retaliated against when he attempted to assert his rights as an employee.
The employee, was from Ireland but working in California on a visa. He was working as a senior manager in the database sales department. He requested an employee in India be transferred to California. Along with this request he also requested that the individual be offered a salary commiserate with what white employees made.
Instead of granting his reasonable request to treat the employee fairly, Oracle insisted that he offer the Indian employee less money.
The database sales manager was not satisfied with the directive and complained. In response, he was fired.
The former database sales manager claims that he was fired based on national origin and in retaliation for his complaints about the salary he was told to offer the Indian based employee.
Many employees are considered "at-will" employees. This means they can have their employment terminated for any or no reason at all. However, the reason cannot be discriminatory. Discriminatory reasons include sexual orientation, religion, race, and national origin.
Also, if an employee reports an issue with their pay or safety concerns and is fired as a result then the employee has been retaliated against. In fact, termination is not required to show a retaliation claim.
In some cases any adverse employment action, such as demotion, failure to promote, and negative altering of work assignment can constitute an adverse employment action and may make the employer guilty retaliation.
California has recently altered its retaliation law and made it illegal for an employer to threaten employees by saying they will report them to immigration authorities.
Prior to this change an immigrant in the country illegally could be forced to work under terrible conditions without recourse. In a sense their employer held their immigration status over their head as a way to force compliance.
Another new provision in California's employment law landscape is a law that provides over-time pay for some in-home workers such as personal attendants who take care of people who are elderly, disabled, or ill.
Another positive change in California's employment laws is that an individual who is the victim of a crime will be granted time off from work to make court appearances as needed. The types of crime that qualify including sexual assault, domestic violence, and other violent crimes.
The field of employment law is changing rapidly and each case has unique qualities and characteristics – to effectively navigate the field of employment law it is recommended that an individual consult with an attorney.
Costa Mesa employment lawsuits can be filed with assistance from the Nassiri Law Group, practicing in Los Angeles, Riverside, and Orange County. Call 949.375.4734.
Additional Resources:
California Labor Law Needs Compassionate Code, December 2013.
More Blog Entries:
California Worker Wins Wrongful Termination Lawsuit, January 1, 2014, Los Angeles Employment Lawyer Blog
Bigger Judgments in Employee Bias Related Lawsuits, December 26, 2013, Los Angeles Employment Lawyer Blog