Recently, there has been a lot of discussion about how the economy is growing across the country and in the Los Angeles area. However, unlike in previous periods of economic growth, much of this job growth has been attributed to what is being referred to as "on demand" jobs "or "gigs." While the term gig has being around a long time, it formerly was used when a band got hired to perform for a night. These days a gig could mean when someone online requests a single service, such as helping to fix a computer problem, or even coming to help put together furniture a customer bought from IKEA.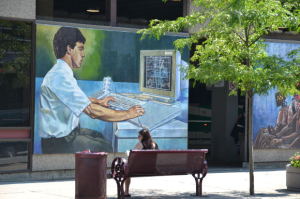 There are also ridesharing companies, such as Uber and Lyft. These companies get customers to download their apps for their smartphones. When a user needs a ride, he or she can call an Uber, for example. A driver who is working with the ridesharing company will have an iPhone that tells them someone has requested a ride. The ridesharing driver can either accept the request or do nothing. If he or she accepts the ride, then the driver is expected to pick up the rider and take the rider to his or her designation, and the app handles all of the payment, including a tip for the driver.
As our Los Angeles employment attorneys understand that, based on the age-old methods of conducting employment surveys, these drivers are likely to be considered employed. This is true if the ridesharing drivers makes $50 a week or $1,000 a week. In both cases, there are no benefits, and there is no overtime, but the person is employed, and, according to a recent news article from CBS Los Angeles, this gig-based economy is distorting employment data.
Another company that is becoming a major player in the on demand economy is Amazon. The company is now hiring workers under a new program to deliver packages to customers who order from Amazon. This new program running in California is called Amazon Flex. The company set up a number of what they are calling "mini warehouses" across the state of California, and it pays drivers an hourly rate to pick up packages from a mini warehouse and deliver them to customers' homes. They are paying the workers between $18 and $25 per hour, but they are not classifying them as employees. Instead, they are calling the workers independent contractors.
It is not clear whether we will eventually see workers suing the company for employee misclassification, but, as we have seen with Uber, this is becoming a definite problem with the on demand economy. The issues deals with whether a worker is truly an independent contractor or if the worker is really an employee. An employee works for his or her employer and must do things according to company policy and must follow directions from employer supervisor as to every aspect of how the task is to be completed. If the worker is fired by the employer and is an independent contractor, he or she is not entirely out of work, but only out of one job. If, on the other hand, the worker is an employee, he or she is out of work entirely when fired.
Contact the employment attorneys at Nassiri Law Group, practicing in Orange County, Riverside and Los Angeles. Call 949.375.4734.
Additional Resources:
Emergence Of 'Gig Economy' Distorting Employment Data? Expert Says 'Yes', September 29, 2015, CBS Los Angeles, by News Desk
More Blog Entries:
McNaughton v. Charleston Charter School – Winning a Wrongful Termination Case, Feb. 7, 2015, California Employment Lawyer Blog