When it comes to establishing discrimination and/or wrongful termination, it's worth noting that some unique challenges can arise when trying to establish the adverse employment action was discriminatory. As our Los Angeles employment attorneys can explain, some legal arguments require plaintiffs to identify a "similarly situated" individual – someone with the same or similar job – who is outside the protected class, engaged in the same conduct, yet was treated more favorably than the plaintiff.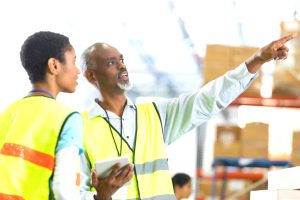 If the plaintiff is a manager, they may need to find evidence of other managers being given more favorable treatment. If they're drivers, they may need to show evidence other drivers (not supervisors) were treated better. If they're teachers, they may need to show other teachers (not principals or secretaries) being treated more favorably.
This was underscored in a recent federal employment lawsuit alleging racial discrimination and wrongful termination of a UPS supervisor.
Federal Racial Discrimination/Wrongful Termination Employment Lawsuit After Drug Test
After 20 years of employment, an on-road supervisor who is Black was fired after testing positive for cocaine in a random drug test. He filed an employment lawsuit alleging racial discrimination and wrongful termination, citing violations of both state and federal law. He indicated his direct supervisor told him that his superior had "racist tendencies" and had made racist comments about Black people to other employees.
The federal district trial court in New Jersey granted summary judgment in favor of the employer. The case, Langley v. UPS, then went to the U.S. Court of Appeals for the Third Circuit. The appellate court also affirmed the ruling in favor of the employer. In its explanation, the court detailed the factual background: Continue Reading ›