According to a recent news article from the Los Angeles Times, an analyst working for the Irvine Water District is claiming workplace harassment and discrimination based up both her race and gender.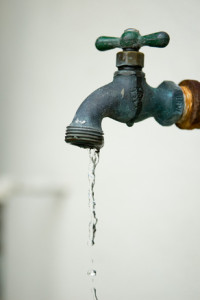 Employee filed a lawsuit in Orange County Superior Court, alleging that her supervisor at the water district disrespected her on multiple occasions and threatened her like she was his "personal servant." The Los Angeles Times attempted to reach the supervisor named in the lawsuit and a spokesperson for the water district, and both said they were unaware a lawsuit had been filed.
Courts records indicate the water district first hired plaintiff in 2007. Her first position with the agency was as an engineering technician. Within a few months, she was promoted to an executive secretary position, and she was again promoted to an analyst position the following year.
Things continued to go well for plaintiff over the next few years, until her supervisor was hired by the agency, according to her pleadings. She was one of two women working in her department- a department, which had over 150 employees. She said her new supervisor treated her with "extreme disrespect" because she was a woman and because she was Asian. She said her supervisor ordered her to do menial and humiliating tasks not required of male employees, such as cleaning his desk.   She also claimed her supervisor made her enter contacts into his personal cell phone and keep track of who he had to purchase gifts for and remind him when appropriate. Additionally, there was a claim that there was difficulty using the reminder system on his calendar, and she had to set reminders on her own calendars for his appointments and "provide him reminders of the reminders." This, she claims in her pleading, was not a task handed out to any male employees in the large department at which she worked.
Plaintiff has also alleged she decided to complain to her employer about this alleged gender and race based discrimination, and, in retaliation for making such a complaint, she was denied a promotion to which she was rightfully entitled.   The only other female employee at the water district also allegedly made complaints about how this supervisor was treating her as well.
It is important to note that plaintiff's claims are merely allegations, and a judge or jury has not found employer or supervisor liable for any alleged misconduct as of the time of this article.
As unfortunate as it is, some supervisors and employers believe the discriminatory practices seen on Mad Men (which took place in the 1960s) are still relevant and acceptable in today's workplace. No only could this not be farther from the truth, as our Orange County employment attorneys can explain, these practices are in direct violation of the California employment code.   If you find yourself the victim of such harassment and discrimination, it is helpful to keep a journal of any and all incidents of discrimination, so you will have evidence to present in court should the need arise. Writing down the events as they occur is much more valuable than trying to do so months or even years after they occur.
Contact the employment attorneys at Nassiri Law Group, practicing in Orange County, Riverside and Los Angeles. Call 949.375.4734.
Additional Resources:
Irvine water district analyst says boss treated her like a 'personal servant', September 18, 2015, Los Angeles Times, by Jeremiah Dobruck
More Blog Entries:
Denial of Same-Sex Spousal Benefits Sparks Lawsuit Against Chain, Aug. 2, 2015, Orange County Employment Attorney Blog