The studios, producers and executives from the show Criminal Minds are facing an L.A. sexual harassment lawsuit from the California Department of Fair Employment and Housing. The complaint alleges that a director of photography for the show (which ended earlier this year after 15 seasons) engaged in repeated instances of sexual harassment which went unchecked by the defendants. The director was personally sued last year by a cameraman for sexual harassment. Now, the state is pursuing claims against CBS, ABC and Disney, claiming that not only was the director's conduct not addressed, but anyone who "resisted or tacitly evaded" his abuse or advances.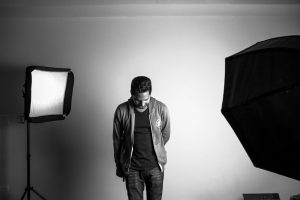 Among the claims laid out in the L.A. sexual harassment lawsuit:
A technician was fired after he resisted a butt slap and reported it.
A video playback department worker corroborated the technician's claims – and was subsequently fired.
More than a dozen men were fired at the photography director's request.
The director was ultimately removed from his job, the lawsuit says, but only after some of the allegations were published by Variety in 2018 – even though the state says defendants knew about these problems well before that. In fact, there were reportedly 18 complaints filed against him for repeated unwanted sexual advances and touching. Once, he allegedly exposed himself to a crew member. When that person reported it, he was fired. The director, however, remained in his position, overseeing numerous departments, including video staff, stand-ins, electrical staff,
Our L.A. sexual harassment lawyers know this is just one of a number of high-profile sexual harassment claims in Hollywood in recent years, but it's also one in a string specifically against CBS. Similar accusations have been made by cast and crew members on Star Trek: Discovery, NCIS: New Orleans, 60 Minutes and others.
As one of the crew members who complained in the case told Variety, "When you get on a big show like that, you're happy to be there. You don't want to rock the boat. You kind of go along with it." But that doesn't mean these acts were consensual, and the defendants in this case may have a difficult time explaining why this director remained on the job for years while many who filed complaints were fired.
Like many workplaces, the cast and crew of this set reportedly had participated in training at least once annually to discuss workplace behavior issues, including harassment and assault. As this situation allegedly reveals, that often isn't enough to address a toxic culture that allows or excuses harassment.
The state's L.A. sexual harassment lawsuit alleges this went on for 14 years. It underscores the fact men too can be victimized by sexual harassment on the job.
Companies that protect those who commit sexual harassment and retaliate against victims are in violation of the law, and can be held legally liable for sexual harassment.
The California Fair Employment and Housing Act is the state law that prohibits workplace sexual harassment. California's workplace sexual harassment laws were recently strengthened with a provision that bans forced arbitration as a condition of employment and expands the window for filing sexual harassment complaints. Previously, many companies had required new employees to sign away their right to litigation and trial in their employment agreement. Arbitration contracts are often cheaper for the employer, plus they're confidential. Although they are no longer required, employees do still need to submit their complaints to the state before they can pursue a civil lawsuit against their employer.
Contact the employment attorneys at Nassiri Law Group, practicing in Orange County, Riverside and Los Angeles. Call 949-375-4734.
Additional Resources:
'Criminal Minds': Producers, Studio Kept 'Tyrant' Senior Staffer in Place Amid Abuse Allegations, Oct. 7, 2018, By Daniel Holloway, Variety