Despite a growing awareness, legal advancements, and tolerance towards the LGBT community, employees still admit that they are aren't necessarily willing to be "out" in the workforce. Workers may not feel comfortable coming out, either in job interviews, or when on the job. According to a CNN report, 53% of lesbian, gay, bisexual, and transgendered employees are "still in the closet" when it comes to their employment. The study was published by the Human Rights Campaign after surveying 806 LGBT respondents. This number is only up 2% from the same poll that was taken in 2009, indicating that despite some advancements, the LGBT community may still face discrimination in the workplace.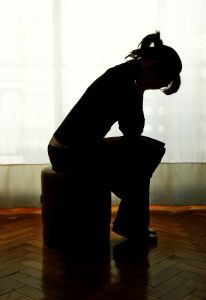 In the event of workplace discrimination, employees have the right to take action against their employer. Our Los Angeles employment  lawyers are dedicated to protecting the rights of employees. If you have suffered discrimination, we will take the time to review your case, identify any misconduct, and aggressively pursue legal action. Sexual orientation discrimination is illegal under California law and should not be tolerated. Our firm is committed to raising awareness and protecting the rights of the LGBT community in Los Angeles.
More than ever, individuals, organizations, and legislators are more open-minded, tolerant of the LGBT community. Reports indicate that more companies offer LGBT benefits to families and businesses have non-discrimination policies to protect the rights of LGBT employees. More than half of Americans support same-sex marriage and a general cultural shift suggests that members of the LGBT community should be comfortable in their decision to "come out" in an employment setting.
Despite corporate non-discrimination policies and patchwork state laws that govern discrimination, there is no federal law that prohibits discrimination based on sexual orientation or gender identity. Even where companies have a non-discrimination policy, employees may not feel support from other co-workers. Advocates for the LGBT community assert that non-discrimination policies are not sufficient and should be bolstered by training, accountability, and awareness of bias in the workplace. LGBT members continue to hear offensive and degrading comments and one in five have sought new positions because their work environment was intolerant.
The recent study also found that even though 81% of non-LGBT said LGBT employees should not have to hide who they are, less than half said they would be comfortable hearing about their dating lives. All workers recognize that dating, family and personal life are common conversational topics. Unfortunately, a majority of LGBT members still feel they have to hide this information. Another 35% said that they actively lie about their personal lives to avoid any discrimination or judgment from their colleagues and employers.
Analysts of the study assert that inclusive policies fail to protect individual members of the workforce. Federal laws continue to protect individuals from discrimination based on race, religion, sex, age, and disability but do not outlaw workplace discrimination based on sexual orientation. Fortunately, California currently protects against sexual orientation discrimination in both public and private sectors. Individuals who have suffered discrimination or a hostile work environment should consult with an experienced advocate.
Employment lawsuits can be filed with assistance from the Nassiri Law Group, practicing in Los Angeles, Riverside, and Orange County. Call 949.375.4734.
More Blog Entries:
California Employment Law: New new Donor Protection Act, December 7, 2013 Orange County Employment Lawyer Blog
California Worker Wins Wrongful Termination Lawsuit, January 1, 2014, Los Angeles Employment Lawyer Blog